This is an archived article and the information in the article may be outdated. Please look at the time stamp on the story to see when it was last updated.
WILLOUGHBY, Ohio – Willoughby police have arrested a man they suspect of kidnapping three family members and assaulting them. They also suspect the same man of posing a type of threat to a movie theater earlier this month. Their investigation was also the reason that a downtown Cleveland apartment building had to be partially evacuated and searched Saturday afternoon.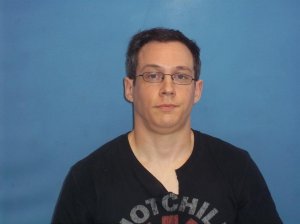 It began Friday evening when police say that Michael Ribaudo, 34, of Cleveland, lured his 72-year-old father into the basement of his Willoughby home and assaulted him with chloroform. He then bound and gagged his father.
After that, Ribaudo convinced his 65-year-old mother, who lives at a different home in Willoughby, to come to the father's home because of a "problem" there. He assaulted her and handcuffed her and tied her to a pole in the basement.
He then drove to his aunt's home in Willowick, convinced her to come to his father's home, and assaulted her and handcuffed her to the same post as his mother.
The aunt was able to escape and called 911. Ribaudo fled the home. All three of the victims were treated for injuries to their arms and legs and police began the search for Ribaudo.
He was located sleeping in his car by Eastlake police at around 4 a.m. He was taken to the Willoughby Police Department for questioning. It was learned that Ribaudo had a background in biology, which is what led them to suspect that he had been involved in an incident at a movie theater earlier in February.
The Regal Cinemas had called police on February 20 to report that a man had asked employees what the busiest time at the theaters and which movie was the most popular. The male left in what police later found was a vehicle matching Ribaudo's.  They now believe that he was involved in this incident.
On Saturday afternoon, as part of the investigation into this case, the Federal Bureau of Investigation, Cleveland Division, and the Cleveland Police Department were asked to search Ribaudo's Cleveland apartment on East 12th Street. As a precaution, the bomb squad evacuated some of the residences in the building before their search. The apartment was eventually cleared without incident.
Ribaudo is being held in the Willoughby jail until his arraignment. He will be charged with kidnapping and police say that other charges could be added as well.