This is an archived article and the information in the article may be outdated. Please look at the time stamp on the story to see when it was last updated.
WILLOUGHBY HILLS, Ohio– An Amber Alert for two children, who police say were kidnapped by an armed man, was canceled Tuesday afternoon. The suspect has not yet been caught.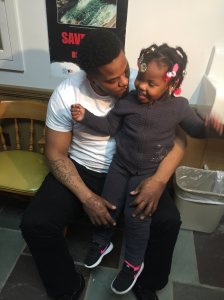 Officers were called to Chardon Road in Willoughby Hills at about 8:20 a.m. Tuesday. The victim said her boyfriend, 24-year-old Clarence Davis, threatened her with a gun and took her car.
According to Willoughby Hills police, the woman's children, a 3-year-old girl and 5-year-old boy, were inside the vehicle. Davis is not the children's father.
Police said they believe the suspect still has the gun. He is considered armed and dangerous.
Gavin Traylor and Ravin Briscoe were dropped off with a family member who brought the kids to the Willoughby Hills Police Department, where they were reunited with their mother, Willoughby Hills police said. Authorities did not say where they were located.