This is an archived article and the information in the article may be outdated. Please look at the time stamp on the story to see when it was last updated.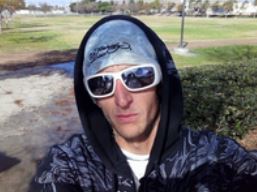 CHULA VISTA, California– Police said a 'selfie' helped them catch the suspect in a church burglary.
Police in Chula Visita, California said someone broke into the Hilltop Tabernacle Church on Feb. 10 and took cash and a laptop. They also stole items from an RV on the property.
Police said one of the suspects left behind a cell phone. An officer found a 'selfie' on the phone and went to the location where it was taken.
Witnesses recognized the person in the photo and police were able to track him down.
Adam Howe was arrested after police said stolen items from the church and the RV were found in his belongings; Howe then admitted to doing it.
Two other people were also arrested.