This is an archived article and the information in the article may be outdated. Please look at the time stamp on the story to see when it was last updated.
CLEVELAND– The Indians take on the Royals on Friday at 4:10 p.m. for the 25th home opener at Progressive Field.
Going to the game or downtown? Here's what you need to know.
Weather:
Wear layers. High temps in the mid-40s. Cloudy, windy and flurries are possible.
Transportation:
If you're driving downtown, plan on paying $20 or more on parking, depending on how close you want to be to the ballpark.
Taking an RTA bus or rapid? $5 cash gets you a round-trip pass at Brookpark, Puritas, Trisket, West 117th and Windermere stations. All-day passes at $5.50 and can be purchased on the RTA CLE mobile ticketing app. Waterfront Line service ends at 7 p.m.. Red Line, Green Line and Blue Line rail service is guaranteed to operate for 60 minutes after the game ends.
If you use Uber or Lyft, expect surge pricing, especially after the game.
New at Progressive Field:
The safety netting has been extended. It goes from Section 164 down the third-base line to Section 140 down the first-base line.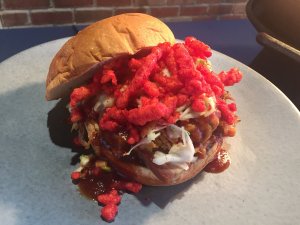 Near the left field gate, fans will notice more than 100 lockers. The smaller ones are meant for charging phones and are equipped with phone cords. They are free to use.
There are plenty of new food options, including more nachos and tacos. The Flamethrower is Instagram-worthy. It's a pork sandwich topped with bacon jam, barbecue sauce, apple slaw and Flamin' Hot Cheetos. Grab extra napkins.
Pre-game festivities:
The fun starts when the gates open at 2 p.m. with the Right Field District Block Party.
It's recommended fans are in their seats an hour before game time. The pregame ceremony will honor last year's team by unveiling the AL Central Division pennant. The Indians plan to celebrate the 22-game win streak, Corey Kluber's second Cy Young Award, and Francisco Lindor and Jose Ramirez's Silver Slugger Awards.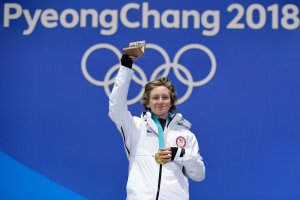 Rocky River native and Olympic gold medalist in snowboarding Red Gerard will throw out the first pitch.
The Ohio State University Athletic Band will perform the national anthem, and members of the United States Marines, Army, Navy, Coast Guard and Air Force will present the colors.
Game:
Carlos Carrasco starts on the mound for the Tribe against Royals lefty Danny Duffy. This is Carrasco's second appearance of the season. He was inconsistent in his debut, giving up five runs on seven hits in Cleveland's win against Seattle.
Outfielder Michael Brantley started the year on the disabled list. It's expected he'll be activated Friday. The odds of him playing depends heavily on the weather.
The Indians are 2-4.
More stories on the Cleveland Indians here