BestReviews is reader-supported and may earn an affiliate commission. Details.
How to get rid of wet dog smell
It's almost rainy season — in fact, you might have been experiencing some never-ending rainfall already — and inevitably, that means dealing with that "wet dog" smell. It's not a pleasant odor, so naturally, many pet parents do their best to try and get rid of it with odor eliminators and pet stain and odor removers.
Unfortunately, these smells (and other inevitable pet-related odors and stains) can be notoriously tricky to remove — that is, unless you're using the right products.
Amazon is already rolling out early deals for October Prime Day
Shop this article: Arm & Hammer Odor Blasters In-Wash Scent Booster, Angry Orange Pet Odor Eliminator, Pet-Pourri Pet Odor Air and Fabric Odor Eliminator Spray
Yeast and bacteria in a dog's fur causes wet dog smell
It may be gross, but it is definitely true. According to the British Broadcasting Corporation (BBC) microorganisms yeast and bacteria live in a dog's fur, and as your dog gets wet, the moisture evaporates, causing humidity to surround your dog. That humidity amplifies the smell as the microorganisms are triggered to give off their odor.
Certain breeds may also be more prone to a yucky, lingering odor, according to the American Kennel Club. While any dog runs the risk of smelling, breeds with wrinkles are more likely to stink, including pugs, bulldogs, French bulldogs and Chinese Shar-Pei.
Breeds with more oily skin are also at risk (think: basset hounds, Mastiff or Newfoundland hounds). They are known for their excessive drooling, which creates a moist environment around their mouths. For this reason, these breeds are also predisposed to smelling.
Each of these breeds should be cleaned and bathed regularly to prevent odors.
October Prime Day: Here are the best early deals
Get rid of wet dog smell with deodorizers, perfumes and shampoos
Frequent upkeep is the most effective way to banish wet dog smell. Groom your dog often, either at the groomer's, or in your own bathtub. For this, dog cleansers, shampoos and even doggie perfumes can come in handy.
If the smell is lingering around the house, use a natural remedy that targets carpets or upholstery. You can place boxes of baking soda throughout the house, or even sprinkle it on the rug. Leave it overnight so the baking soda really settles into the fibers. Then, vacuum it up the next day.
Pet odor and stain eliminators, shampoos, cleansers and even dog-friendly fragrances can also get rid of wet dog smell.
Best pet odor and stain eliminators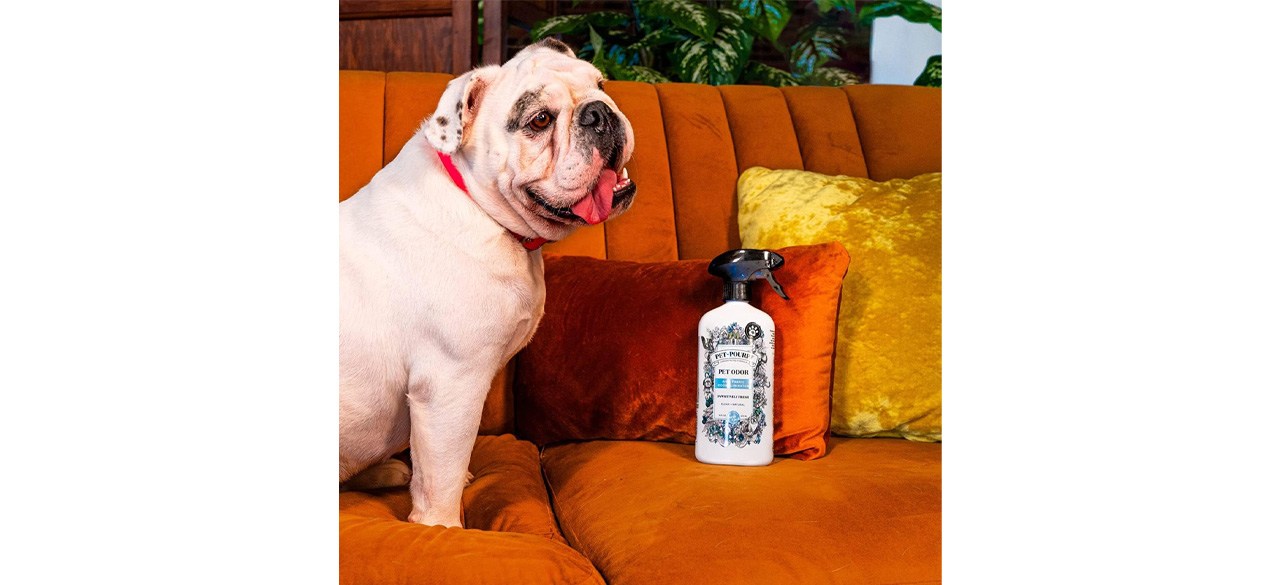 Pet-Pourri Pet Odor Air and Fabric Odor Eliminator Spray
With notes of vanilla, tonka, pineapple, pear, jasmine and gardenia, this aerosol spray eliminates stink in just two to four spritzes. It is not meant to be sprayed directly onto your pet, but it can be sprayed onto household surfaces to remove any stink that's left behind.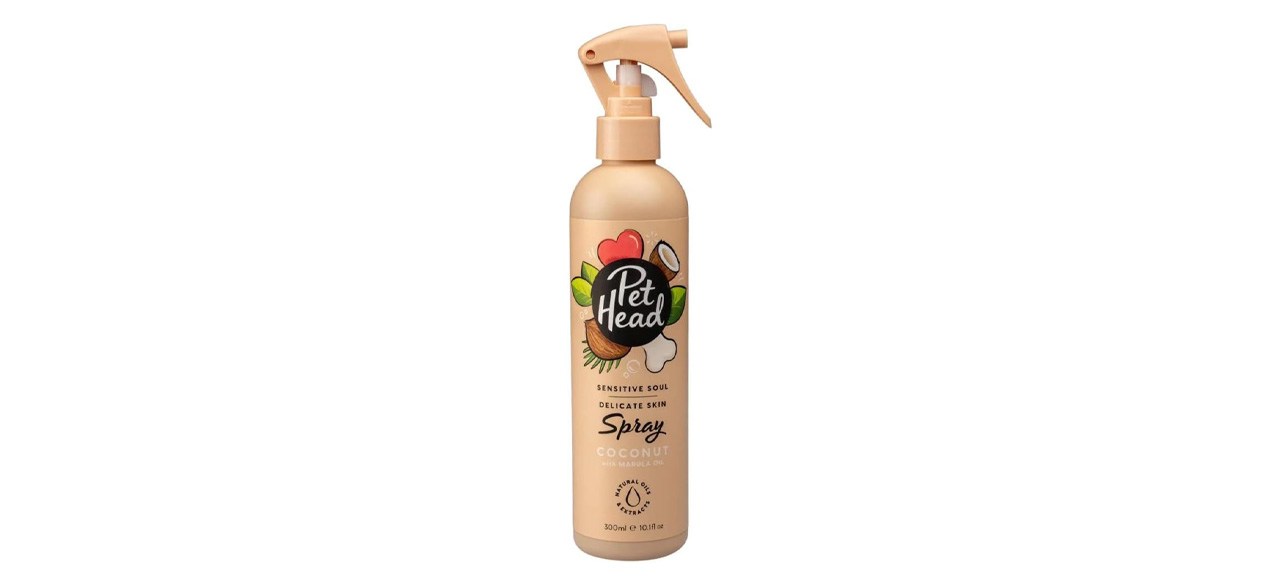 Company of Animals Pet Head Dog Deodorizer Spray
Formulated for dogs with sensitive skin, this grooming spray is made with hypoallergenic coconut for a pleasant, tropical scent that gives off a hint of vanilla. Other ingredients include oatmeal, marula oil and aloe vera. To use, spray onto fur, brush out and towel dry your dog. It's also pH balanced, so you don't have to worry about altering your dog's natural pH.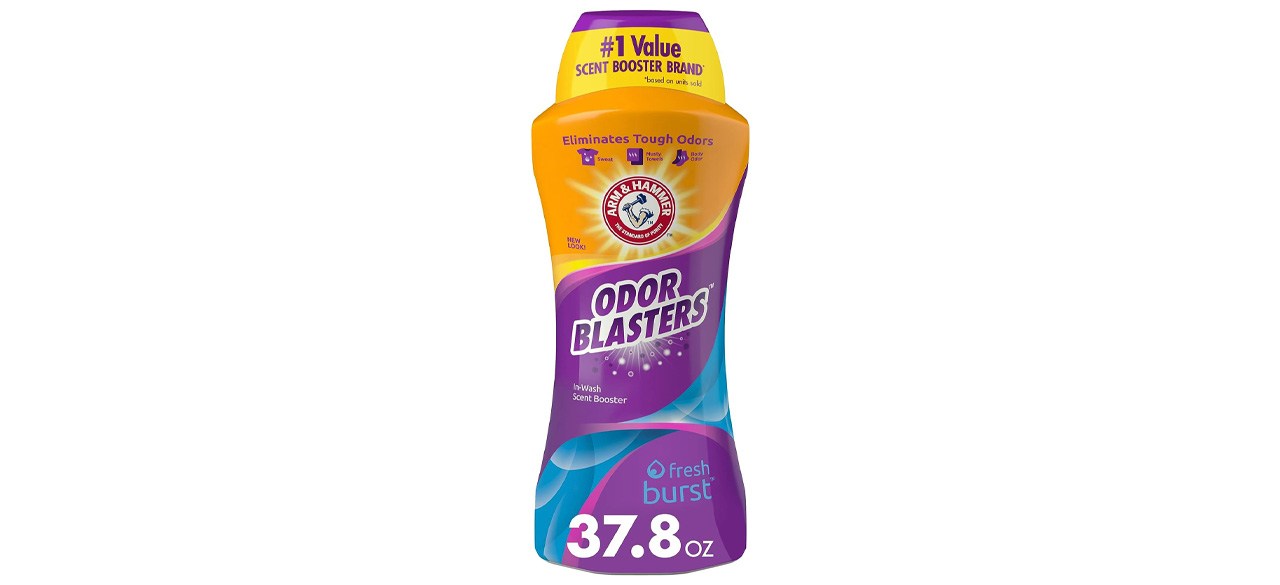 Arm & Hammer Odor Blasters In-Wash Scent Booster
With a 4.7-star rating and more than 58,000 perfect ratings, this odor blaster can be used in the washing machine to treat lingering wet dog smell on clothes, rugs and blankets. It's safe for all colors, compatible with HE machines and also works on other gross scents like sweat, body odor and musty smells.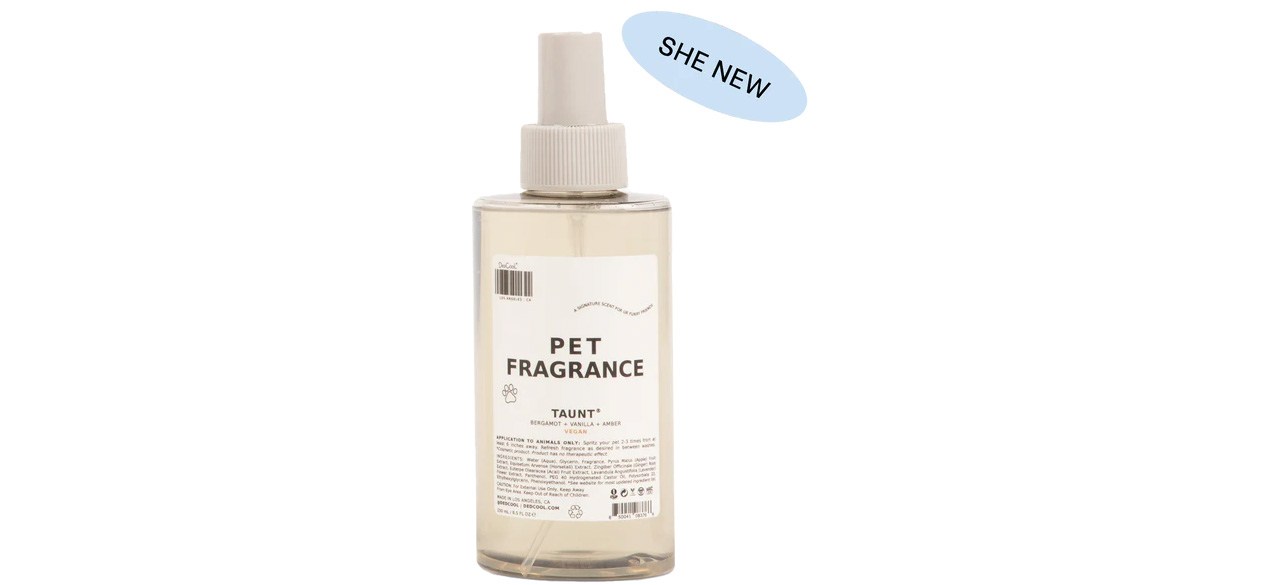 Dedcool Pet Fragrance 01 "Taunt"
Both nontoxic and vegan, this is a deodorizing dog perfume that also restores pets' coats in between baths. It gives off scents of bergamot, fresh dew, floral and cassis, with subtle notes of vanilla and amber. You can spray it directly onto your pet's coat, whether it's wet or dry.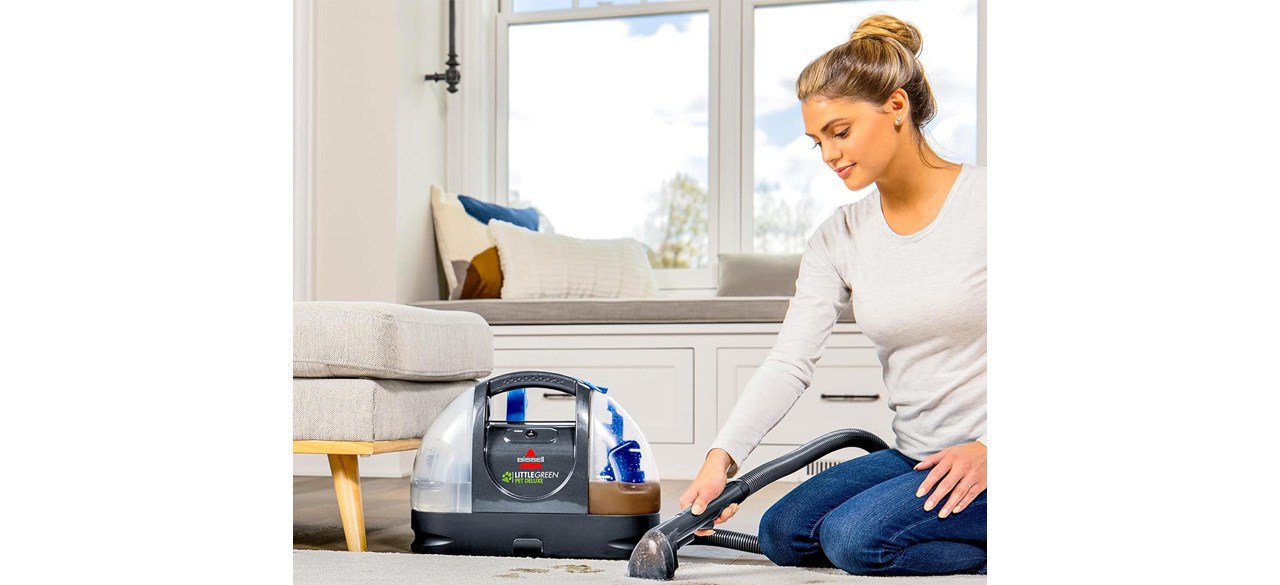 Bissell Little Green Pet Deluxe Portable Carpet Cleaner
When dog fragrance won't do the trick and even deodorizing sprays still can't cover up a long-lasting odor, this portable carpet cleaner can get deep into your carpet or upholstery to remove stains or odors, no matter how well they've been absorbed. If your wet dog has rubbed themselves all over the couch or rugs, this water-powered hose comes with a 3-inch Tough Stain Tool, a Stain Trapper Tool Pet Spot and Stain formula, Pet Oxy Boost formula and a HydroRinse Self-Cleaning Tool to get the job done. Its 48-ounce-tank capacity means that you'll need less refills in between cleanings.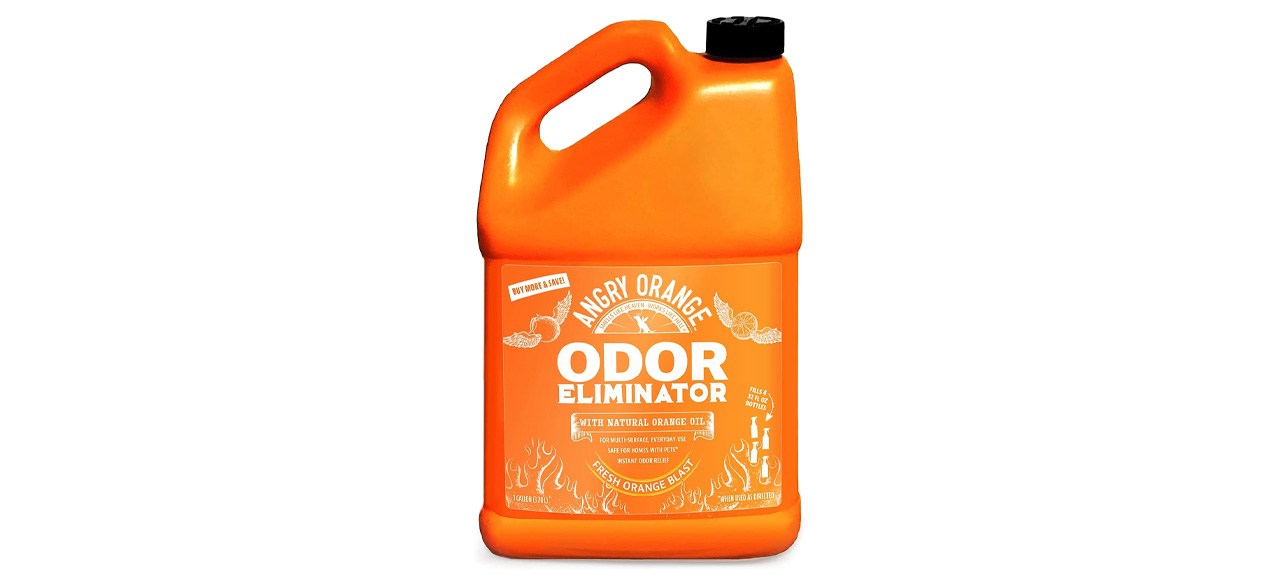 Angry Orange Pet Odor Eliminator
This pet odor eliminator gives off a citrusy smell. It can be used for all kinds of pet smells and works well on carpets. It can even remove the smell of pet urine or waste. It's also suitable for use on tile, upholstery, garbage cans and car interiors. While it's not meant to be sprayed directly onto pets, it can help remove the odor pets leave behind.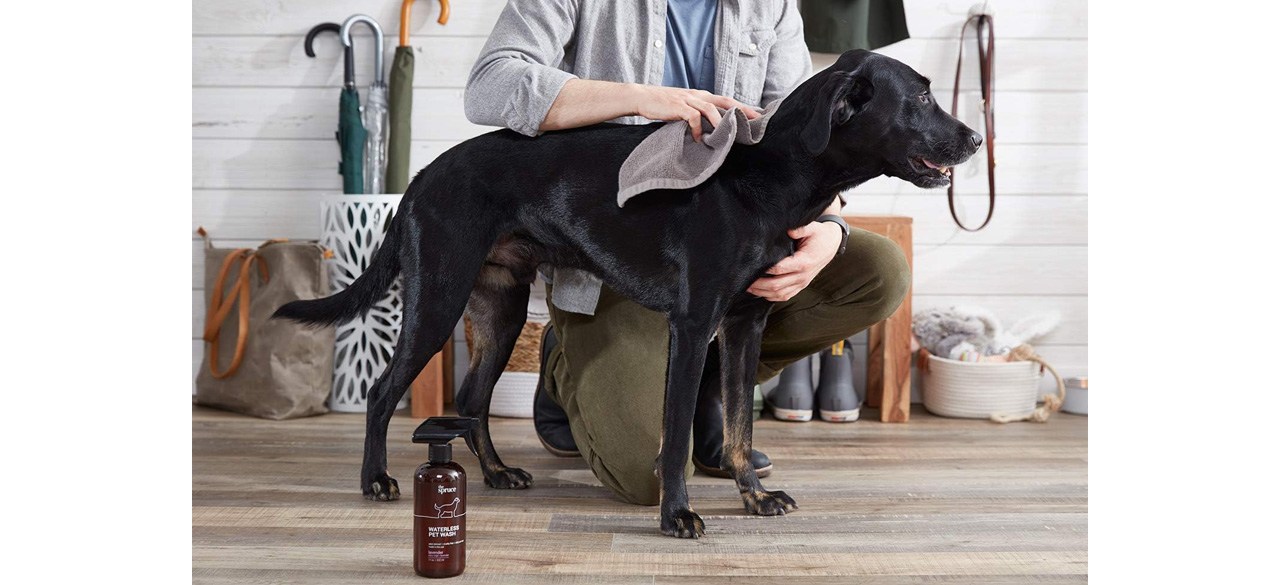 Ideal for daily pet care, this waterless pet wash works well on both dogs and cats. It cleanses and conditions using a dry formula of oatmeal and has a mango scent. It's made in the USA and is cruelty-free and Leaping Bunny-certified. It is made without caustics, dyes, synthetic fragrances, parabens, phthalates, chlorine, formaldehyde, triclosan or phosphates and does not upset your pet's natural pH.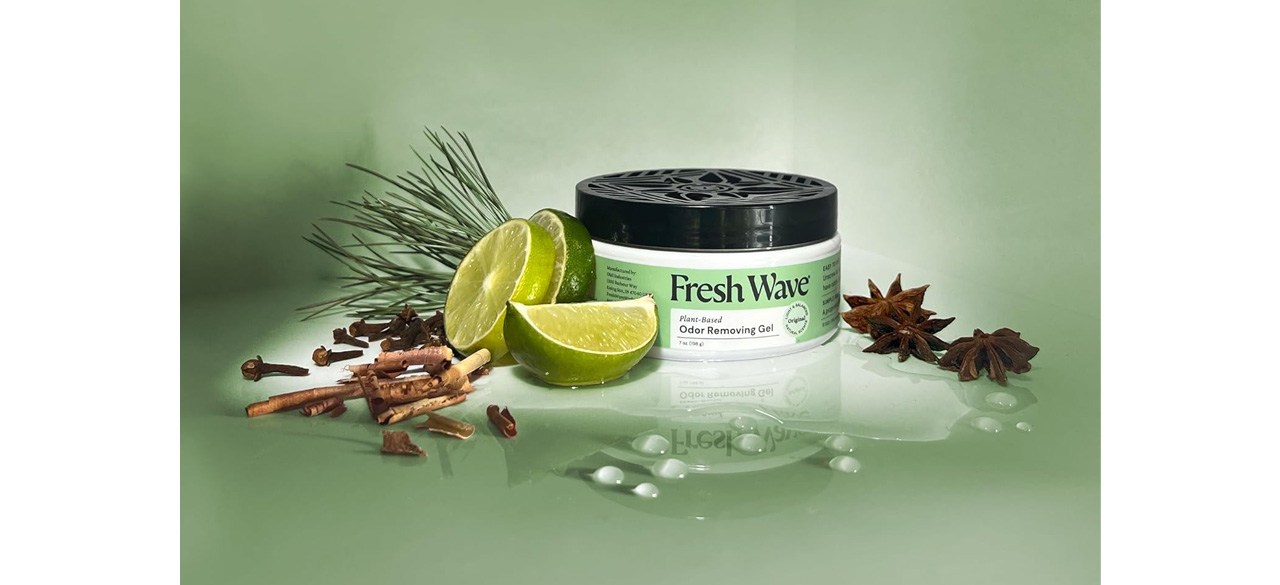 This plant-based odor eliminator is made from lime, pine needle, clove, anise and cedarwood. It works by evaporating into the air, where it can absorb foul scents. It comes in a pack of three 7-ounce containers and one container lasts anywhere from 15 to 30 days. In addition to pet smells, it can also absorb the stench from the garbage or cooking odors.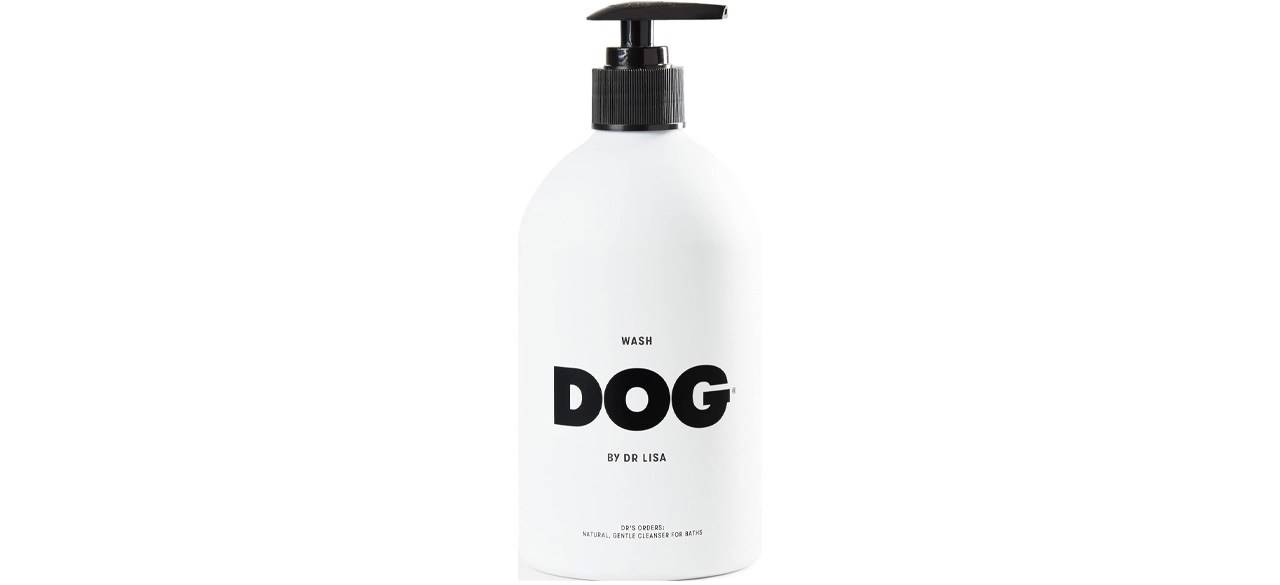 Dog by Dr. Lisa Natural Dog Gentle Cleanser
This pet-friendly, plant-based shampoo cleanses dogs' fur. The formula is 100% biodegradable and vegan, and the aluminum bottle is 100% recyclable. Not only is it good for the planet, but it is good for dogs, too, as it was designed by Dr. Lisa Chimes, an Australian veterinarian. You'll know it's time to bathe your dog when your nose picks up that wet dog smell.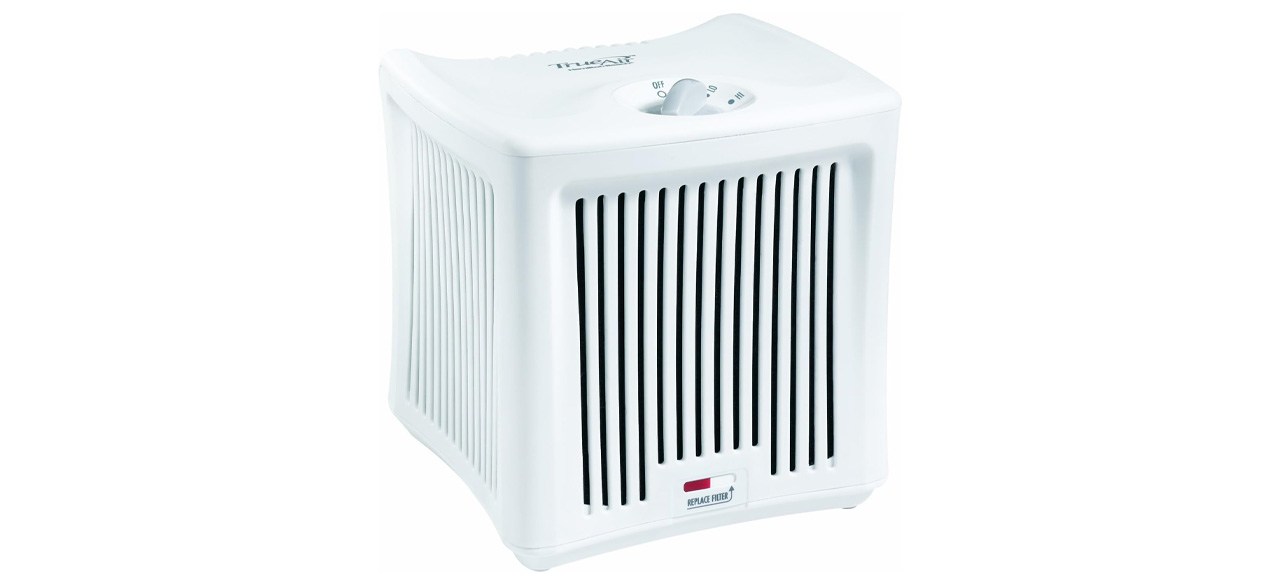 Hamilton Beach TrueAir Room Air Freshener Odor Eliminator
Three carbon filters and a "green mountain" scent absorb pet-related odors, as well as bathroom, garbage and tobacco odors from your home. This air purifier traps and neutralizes odors in as big as a 10- by 10-foot room. Once the smelly odors are neutralized, the filters push it back into the air, now clean and smelling fresh.
Worth checking out
Want to shop the best products at the best prices? Check out Daily Deals from BestReviews.
Sign up here to receive the BestReviews weekly newsletter for useful advice on new products and noteworthy deals.
Stephanie Osmanski writes for BestReviews. BestReviews has helped millions of consumers simplify their purchasing decisions, saving them time and money.