This is an archived article and the information in the article may be outdated. Please look at the time stamp on the story to see when it was last updated.
AKRON, Ohio – Summit County Tech Rescue and the Akron Fire Department were on the scene Monday of a water recovery operation in the Cuyahoga River.
This is at Cuyahoga Street and Peck Road in the Summit Metro Parks.
Crews are looking for a swimmer who has been missing since Sunday.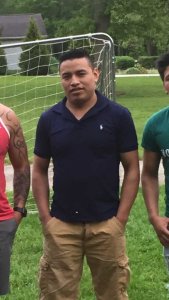 Lt. Rick Edwards with Akron police say they received a call around 6:30 p.m. Sunday from a person who said he was swimming with his cousin; they were in the water and the 24-year-old, who is now missing, went out too far. That was the last time he was seen.
Lt. Edwards calls this a recovery operation. He says, according to the cousin, the missing person,  identified as Catalino Hernandez, 24, was said to not be a very good swimmer.
The search has been suspended until 9 a.m. Tuesday. ODNR will bring in a cadaver dog to search the shoreline.
This is a developing story. Stay with FOX 8.