This is an archived article and the information in the article may be outdated. Please look at the time stamp on the story to see when it was last updated.
LORAIN, Ohio— Police have released new, dramatic video of a high-speed chase, taken from inside a stolen police cruiser.
Brandon Pettry, 30, appeared in Lorain Municipal Court Monday morning on charges related to Friday's chase.
Investigators say Pettry got into a fight with police officers as they were trying to transfer him to the custody of a Lorain County sheriff's deputy. During the scuffle, Pettry is seen on video stealing the cruiser, and leading officers on a chase at speeds topping 100 miles an hour.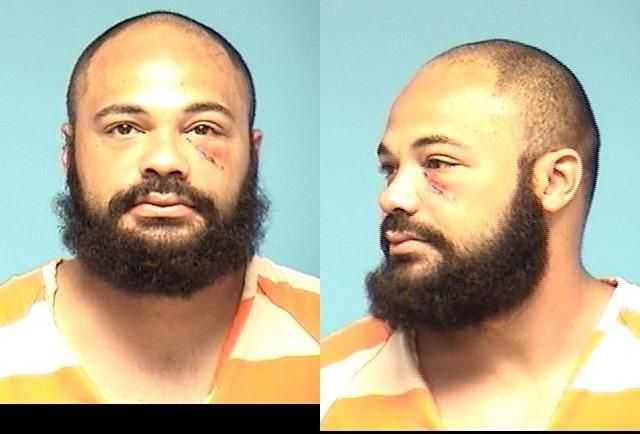 Dashcam video from inside the stolen cruiser, shows the vehicle traveling recklessly through roads in Lorain and Erie Counties.
Police say the audio from inside the cruiser reveals Pettry was listening to the radio during most of the pursuit.
The video ends with the cruiser running over police stop sticks, rolling into a ditch and officers placing him under arrest.
The pursuit went west on OH-113 through Birmingham and Milan, north on US-250 towards Sandusky and then north on OH-13 towards Huron.
Pettry was taken to a hospital, then taken to jail. No one else was injured.
"Extremely dangerous situation. He was driving very, very recklessly and of course, the cruiser had firearms in it," Erie County Sheriff Paul Sigsworth said on Friday. "Fortunately, the weapons were apparently secured, as they normally would be. He was unable to access those firearms."
Christina Pettry, the mother of the suspect, told the FOX 8 I-Team her son has several mental health issues. She said she was trying to get him help.
"I told my daughter to call the Nord Center hotline and get him an ambulance because he was not acting right," Pettry told FOX 8. " The ambulance came and they said he was able to tell them his name, where he was, and he said he took his medicine. They said they couldn't take him to the hospital because he appeared fine and if they did it would be kidnapping."
She said the officer told her he was going to take him to the library so he could charge his phone.
"The officer must have then found he had a warrant," Pettry said. She said the warrant stems from him failing to appear in court. She said he was unable to go to court because he was in the hospital.
She said shortly after he left the house with the officer Friday, she learned from others that he was leading police on the chase.
"All I wanted was for my son to get help," Pettry said. "I was crying out for help because I was afraid he would hurt himself."
Pettry pleaded not guilty in court. His bond was set at $75,000 cash. His next court appearance is set for August 29.