This is an archived article and the information in the article may be outdated. Please look at the time stamp on the story to see when it was last updated.
We're now just one day away from the 42nd Wollybear Festival.
More than 100,000 visitors are expected at tomorrow's festival in Vermilion.
All the attention will be on the tiny wollybear as he forecasts the coming winter.
Mr. Goddard made a special appearance on the FOX 8 morning show on Friday with details on what festival-goers can expect, and to show off the new wollybear sticker!
All the fun begins Sunday at 9 a.m.
Here are some of the highlights:
9 am: Kids' races
10 am: Woollybear 500 caterpillar race (Registration at 8am)
11 am: Woollybear king and queen costume judging (Registration at 8am)
1:30 pm: Woollybear parade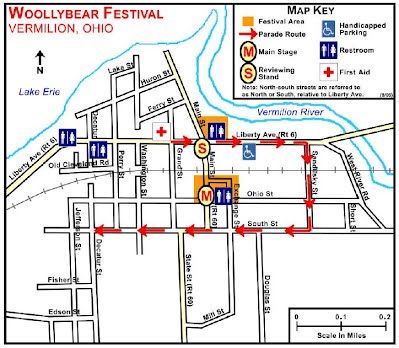 The parade, which is one of the largest in Ohio, heads east on Liberty Ave., starting at Grand St., then turns right on Sandusky St., then right onto South St., ending at Decatur St.
We hope to see you there on Sunday!
*CLICK for more on the Woollybear and the legendary festival*