This is an archived article and the information in the article may be outdated. Please look at the time stamp on the story to see when it was last updated.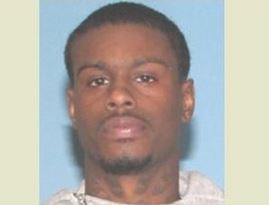 Everton Gillings. Courtesy Cleveland police.[/caption]
CLEVELAND – A warrant has been issued for Everton Gillings in connection with the Tuesday night shooting that injured a 13-year-old and 15-year-old.
The shooting took place around East 117th and St. Clair.
Witnesses told police they saw a white 2015 Dodge Charger with temporary tags leave a gas station across the street. They heard a male's voice say "somebody stole my dirt bike and they are about to get shot."
That statement was then followed by "anybody I see on a dirt bike is gonna get shot."
The car left the gas station, firing gun shots into the air. The car then came back and drove by the area slowly while staring at people outside the gas station.
Moments later, a red Kia sedan drove by and witnesses say the driver began shooting with a 'black machine gun' and used his white t-shirt to cover part of his face.
Police have issued a warrant for Gillings, also known as 'T', who is believed to be the driver of the red Kia sedan.
**Click above for a previous report**
The 13-year-old was shot in the side and was taken to Rainbow Babies and Children's Hospital. The 15-year-old was shot in the leg and was taken to MetroHealth Medical Center.
Both were treated and released.