This is an archived article and the information in the article may be outdated. Please look at the time stamp on the story to see when it was last updated.
CLEVELAND – The former Cleveland police officer who slipped his ankle monitor and escaped custody over the weekend has killed himself after a standoff with police.
"It's a tragedy, a tragedy for the division of police family and for his family," said Daniel Fay, CPD 1st District Commander, "We wanted him to come out peacefully and have his day in court, period."
Pete Elliott, US Marshall for Cleveland says that Tommie Griffin shot himself in the chest as special tactical teams with CPD, the U.S. Marshals, FBI and Cuyahoga County Sheriff's Department were searching the house.
"He had an AR-15 in that house and he shot himself in the chest," said Elliott, "I feel very sad in my heart for the Cleveland police officers who knew this individual and had to go in that house and see him kill himself."
Police surrounded a home on West 165th Street Tuesday morning in hopes of arresting  Tommie Griffin.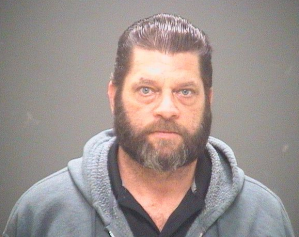 Griffin, 52, was arrested in January on charges of felonious assault, kidnapping and rape. Parma police said he held a 42-year-old woman at gunpoint and pistol whipped her.
Newton D. Baker School of Arts, located on West 159th Street, was placed on lockdown because of the police activity.
On Sunday, the U.S. Marshals said Griffin broke his ankle monitoring bracelet and went on the run.
According to US Marshall Pete Elliott, after Griffin escaped over the weekend,  law enforcement tracked him to North Ridgeville where he was staying at the Motel 6 on Lorain Road. During this time, he reportedly had an accomplice staying with him, who took him to the home on West 159th Monday night.
Elliot said his team and the Cleveland Police Department had  been tracking Griffin's every movement. 'I'm very proud of our team together.  We tried to call him out of the house today and didn't get a response whatsoever from him.  We tried all day long. Cleveland Police SWAT was called in and again he had an AR-15 in the house and shot himself in the chest."
The Cleveland Division of Police hired Griffin in 1994. He was assigned to the First District on basic patrol, but has been suspended without pay during the criminal case.
More stories on Tommie Griffin here