This is an archived article and the information in the article may be outdated. Please look at the time stamp on the story to see when it was last updated.
MENTOR, Ohio-- This week, hundreds of officers from Ohio and likely beyond will make their way to Mentor, as the department prepares for the funeral of Patrolman Mathew Mazany, killed in a hit-and-run in the line of duty Sunday.
Thursday, dozens of volunteers gathered at Franco's Pizzeria, to assemble nearly 600 sub sandwiches, salads and other dinner options for the officers expected to arrive in the coming days.
"He looked after us," said Frank Baird, of Patrolman Mazany. "I even admired his smile. You could tell he loved what he was doing; he had the nicest smile of anyone I've known."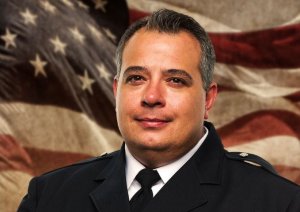 Baird says his business fell into Patrolman Mazany's designated area of attention. Now he hopes this show of support by volunteers writing personalized messages on sandwich bags sends a faith-filled message to the men and women who wear the badge.
"I'm just writing, 'may God bless you richly' because I know the people who are going to be reading this bag are going to be needing it," said volunteer Ken Sowers.
Many Mentor High School students answered the call to help including the daughter of a Willoughby police officer.
"I just think everybody should support police officers," said student Callie Lessick. "They do a good job and this guy deserves to have all this praise."
The meals will be delivered Friday to the department. Baird says he simply wants officers to know the Mentor community backs the blue.
"It's a dark day for the blue, seriously, when you lose someone like Mat," said Baird. "But I think it's going to give him a message that he was loved in the community."