This is an archived article and the information in the article may be outdated. Please look at the time stamp on the story to see when it was last updated.
LORDSTOWN, Ohio– Autoworkers and supporters rallied on Wednesday as the General Motors plant in Lordstown was shut down. The final Chevrolet Cruze rolled off the assembly line at about 2:30 p.m. The car was draped in an American flag.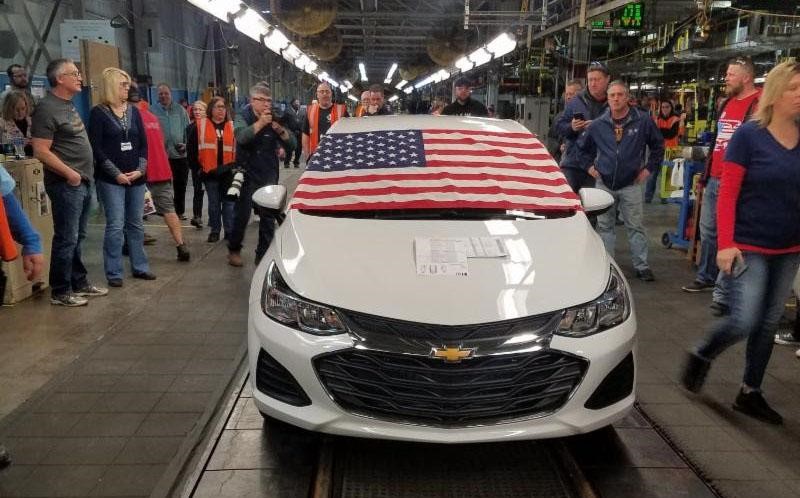 About 1,700 hourly positions at the Trumbull County facility will be eliminated as part of the company's major restructuring plan, which was announced last year. GM said nearly 950 workers from Lordstown and Detroit have accepted jobs at the company's other facilities. GM said the Lordstown plant will be placed in a "state of readiness." It will be fully maintained so that operations could resume. "It's corporate greed at it's finest. When corporations take and take, it's never going to be enough. Our government needs to do a better job at creating laws and rules to protect American workers," one man told the crowd during the rally outside the plant. He encouraged people to buy cars with VIN numbers that start with a 1, 4 or 5 because those are built in the United States.
Over the last week, there have been prayer services and social media campaigns as the shutdown loomed. Those events continue on Friday with Drive It Home Ohio asking churches to ring their bells at 3 p.m. in support of GM workers.
Continuing coverage of this story here