This is an archived article and the information in the article may be outdated. Please look at the time stamp on the story to see when it was last updated.
WARNING: Profanity is used many times in the video, above.
WILLOUGHBY, Ohio — A man was arrested and charged after what police say happened at a Willoughby bar and restaurant.
According to a press release from the Willoughby Police Department, on November 18 at around 1:16 a.m., police received a 911 call from a woman who was at the Porch Bar & Grill on Vine Street.
The caller reported there was a man named Matt causing problems inside the bar; the caller said the man was kicking and pushing other women. She said police were needed there as soon as possible.
Police said when they arrived, they located the 34-year-old suspect, identified as Matthew Dimeolo, still inside the bar.
The press release states officers observed Dimeolo to be intoxicated; as the officers tried to intervene, the suspect was very agitated with both the officers and people at the bar. Police say he was waving his arms in the air, stomping his feet and yelling obscenities at the officers.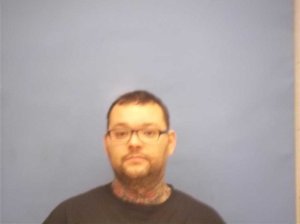 At that time, Dimeolo was placed under arrest for public intoxication.  Police say he refused to get inside the cruiser and continued yelling obscenities and threats at the officers.
According to the press release, at one point, Dimeolo jumped toward the officer from the cruiser's doorway and grabbed the officer by the throat; the officer was able to knock Dimeolo's hands away and push him back into the cruiser.  Police say he continued to yell and threaten the officers.
He was taken to the Willoughby Police Department for booking. While being escorted out of the police cruiser, police say Dimeolo continued yelling and making threats toward one of the officers.
**You can see that video, above**
Dimeolo was arrested for assault on a police officer, resisting arrest and persistent disorderly conduct.
None of the officers were injured during the incident and neither was Dimeolo.
The suspect was arraigned Monday morning; a preliminary hearing is scheduled for November 29.