This is an archived article and the information in the article may be outdated. Please look at the time stamp on the story to see when it was last updated.
EUCLID, Ohio — The FOX 8 I-Team has obtained police video showing the scramble to save 4-year-old Aniya Day-Garrett moments after her mother and mom's boyfriend called 911 to say the child was not responding.
We now know the child was murdered, and before that, she repeatedly fell through cracks in the system to protect children. Multiple sources confirm the little girl's mother even worked at a day care she attended.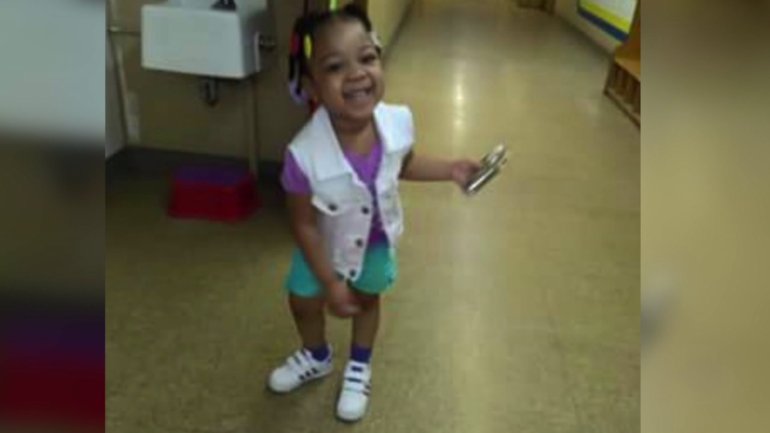 Euclid police video shows the response to the 911 call in March. Police and an ambulance race to an apartment building. The ambulance crew spent a total of three minutes, jumping out, going into the apartment, carrying out the lifeless body of the child and hurrying away to the hospital.
Meantime, even after the ambulance left, the mother, Sierra Day, and her boyfriend, Deonte Lewis, stood there talking to police.
A report shows they said the same thing they had said on the 911 call. Lewis can be heard calmly saying,  "Yes, I need an ambulance. My daughter`s having a hard time breathing. She's breathing, but she`s barely breathing.." And then a dispatcher asks Day, "Wait a minute. Is she not breathing? Your child is not breathing?"
On Thursday, Day and Lewis went to court and pleaded not guilty to murder and other charges. They are being held in jail on $1 million bond.
Cuyahoga County child welfare workers had done three investigations into complaints of abuse. And the Ohio Department of Job and Family Services has now cited two day cares for not reporting suspected abuse of Aniya: Harbor Crest Childcare; and Get Ready, Set, Grow Childcare.
Sierra Day had worked at Get Ready, Set, Grow, but a worker there Thursday refused to answer questions for the I-Team.
The I-Team has also been doing some digging into the citation against that day care for not notifying child welfare workers about suspected abuse of Aniya. We're asking, what kind of abuse? And how many incidents? Meantime, we checked with the police, and they have no reports concerning Aniya from that day care.
The state is also now investigating how county child welfare workers handled all of this, and an outside county panel is, too. The state is reviewing the licenses of the day cares involved as well.
The video just released to the I-Team shows a desperate attempt to save Aniya while so many questions are now coming into focus about what could have been done to save her much earlier.