This is an archived article and the information in the article may be outdated. Please look at the time stamp on the story to see when it was last updated.
DUBLIN, Ohio  — A former Ohio State and Chicago Bears offensive lineman has been charged with felony assault of a police officer.
Charges against 33-year-old Kirk Barton were filed after his arrest outside the Bogey Bar & Grill in Dublin, Ohio.
Police say the 6-foot-6 Barton was at the bar Friday when management asked deputies to remove him because he was intoxicated and knocking people over.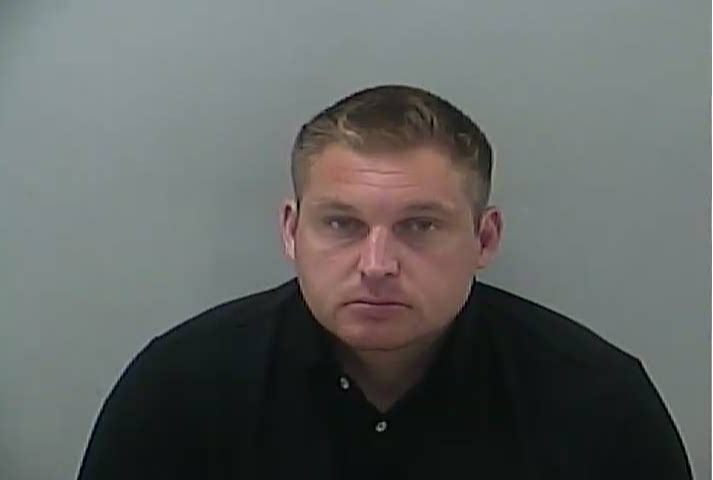 The Delaware County Sheriff's Office says Barton was escorted to a taxi van without incident but couldn't provide his address. That's when the taxi driver asked for Barton's driver's license. He provided a credit card to the driver.
Authorities say the deputy then attempts to help Barton retrieve his driver's license from his wallet.
When the taxi driver hands the driver's license to the deputy and asks him to read the small print (address) to him, the sheriff's office says the video shows Barton take a hold of the van door and slam it into the deputy's arm.
The sheriff's office says when Barton fails to comply with the deputy's orders to get out of the van, the taser is deployed.
Barton's attorney, Sam Shamansky, said Tuesday he hadn't reviewed all the evidence and didn't know how the case will proceed. He also expressed concern for the injured deputy.
**Video in this story is courtesy of Delaware County Sheriff's Office. Note: There is no sound until about :40 in**