This is an archived article and the information in the article may be outdated. Please look at the time stamp on the story to see when it was last updated.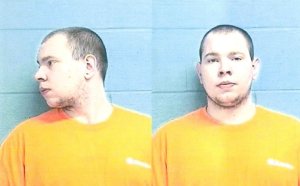 ELYRIA, Ohio — A man is behind bars after a road range incident was caught on camera.
The ordeal left Kasin Lane, 18, bloodied and bruised.
"We're all riding bicycles and he came out of the gas station crazy and almost hit us," said Lane.
Home surveillance video shows a driver of a mini-van attempting to run over two young men and a boy riding bicycles on 9th street in Elyria Monday.
"My hand collided with the window and it jammed everything all the way up to my elbow it hurts," said Lane.
Police arrested Zachary Lee, 24 and charged him with felonious assault Tuesday. Video shows Lee driving over the curb and grass chasing the men on bikes. Officers say Lee hit two of the men.
"This is somebody that lives in the neighborhood," said Police Captain Chris Costantino. "This is somebody that has children themselves and when we talked to him he did admit that his emotions got the best of him."
Police say a second victim's foot was also ran over.
Lee's next court appearance is scheduled for later this week.