This is an archived article and the information in the article may be outdated. Please look at the time stamp on the story to see when it was last updated.
ERIE COUNTY, Ohio -- Ohio State Troopers had dash cameras rolling when a wrong way OVI driver struck a cruiser on the Ohio Turnpike.
The incident happened on Tuesday around 10:45 p.m., according to Sgt. Richard Reeder with the Milan Post of the Ohio State Highway Patrol.
67-year-old Joseph J. Kozar, of Amherst, was taken into custody following the incident.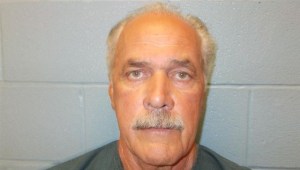 According to information provided by Reeder, troopers received a report of a wrong way driver traveling eastbound in the westbound lanes of the Ohio Turnpike. The vehicle was traveling in Oxford Township.
Minutes later the vehicle, a 2010 White Chevrolet Silverado pickup, approached a trooper near the 117-mile marker. The vehicle was traveling on the wrong side of the turnpike.
The trooper turned on his overhead lights and pulled slightly onto the left berm, in an effort to slow or stop the vehicle.
The trooper's efforts didn't work, as the pickup struck the cruiser's rear quarter panel and continued east in the westbound lanes.
Reeder says the trooper was not injured in the crash.
A pursuit ensued and 15 miles later the pickup was brought to a halt by stop sticks thrown by troopers.
Reeder says that Kozar was arrested without incident.
Troopers suspected Kozar was intoxicated, but he refused all blood alcohol and breath tests.
Kozar was charged with vehicular assault, OVI, leaving the scene of a crash and reckless operation.
Kozar remains housed in the Erie County jail.