This is an archived article and the information in the article may be outdated. Please look at the time stamp on the story to see when it was last updated.
PARMA, Ohio – Police in Parma say a bank robber was stopped in her getaway when a customer tackled her to the ground.
It happened around 4 p.m. on October 17 at the Citizens Bank in the 5700 block of Chevrolet Blvd.
According to police, Amanda Zajac, 24, attempted to rob the bank by passing a teller a note.
Surveillance video shows a customer grab her and bring her to the ground as she tried to leave.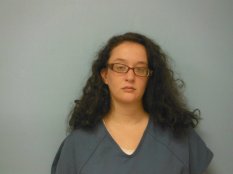 Police say the man held her there until police arrived.
Police say Zajac didn't have a weapon but told the teller she had one.
She faces one count of robbery and is being held on a $250,000 bond.