This is an archived article and the information in the article may be outdated. Please look at the time stamp on the story to see when it was last updated.
CANTON, Ohio– Police identified the four people who died in a murder-suicide at a Canton house on Thursday.
Officers were called to the home on Smith Avenue Northwest at about 1:40 p.m., where they found four adults dead inside.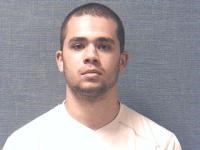 Canton police said Tres Peterson, 21, walked into the house with a 9mm handgun and killed a dog. He then chased his former fiancee, 20-year-old Cheyenne Calderon, into a bedroom.
That's where Peterson shot and killed Calderon; her mother Kelly Freshour, 50; and Timothy Keyser, 70, police said. He fired 14 shots during the murders. Then he went back into the dining room and killed himself.
According to police, a 25-year-old man was able to escape with Calderon's 3-year-old son. They were unharmed. The child is now in the custody of his great-grandparents.
Investigators said Peterson legally purchased the gun at a Jackson Township store the day of the shooting.
Peterson was an active Army reservist. Investigators said his relationship with Calderon ended about a week ago. They have not found any history of violent behavior.
The investigation is ongoing. Anyone with information is asked to contact the Canton Police Department at 330-489-3144. Anonymous tips can be sent by texting the "Canton" and the message to 847411.