This is an archived article and the information in the article may be outdated. Please look at the time stamp on the story to see when it was last updated.
MYRTLE BEACH, S.C. — Myrtle Beach is a popular destination for Northeast Ohio families.
But, as you head home from making all of those wonderful summer memories, AAA wants you and your family to avoid what could be a major traffic headache.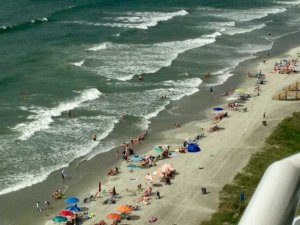 AAA East Central says construction on I-77 at the border of Virginia and West Virginia is causing hours of gridlock traffic.  They are advising travelers to consider the roadwork when planning the return road trip and following a suggested alternative route; it's a 17-mile detour that adds 30 minutes to the trip, but AAA says it could save you hours of waiting in traffic.
Suggested Alternate Route (heading northbound):
As you approach the merger of I-77 and I-81, take exit 32 to merge onto I-81 North toward Roanoke.
16.5 miles later, take exit 98 for VA-100 North toward Dublin/Pearisburg.
Take Route 100 North for almost 25 miles (through Pearisburg).
Keep left at the fork towards US 460 West.
In 23 miles, turn right to re-enter I-77 North.