This is an archived article and the information in the article may be outdated. Please look at the time stamp on the story to see when it was last updated.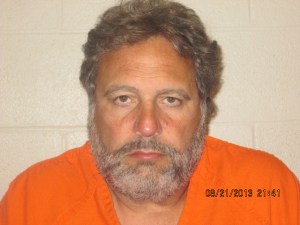 VICTORVILLE, Ca. — Former Cuyahoga County commissioner and notorious county corruption player Jimmy Dimora has been moved to a new prison, though the reason for the relocation will remain a mystery.
The reason is not considered public information and Chris Burke with the Federal Bureau of Prisons said that information would not be released, which is standard protocol for any inmate.
Dimora arrived at FCI Victorville Medium II in Victorville, Ca., on March 14.
That's about an hour and a half northeast of Los Angeles.
It is described as a medium security federal correctional institution with an adjacent minimum security satellite camp.
Dimora was moved from another medium security prison in Glenville, W. Va.
The move is somewhat unusual in that federal prisoners are typically kept within 500 miles of their declared home.
Victorville is about 2,200 miles from Cleveland.
Burke said there are a number of factors considered when moving a prisoner, including security, overcrowding, judicial requests, programs, medical needs, discipline issues and psychological issues.
He would not confirm which, if any, of those played a part in Dimora's move.
Dimora, 58, was convicted in March 2012 of more than 30 corruption-related charges and sentenced to 28 years in a federal prison.
Earlier this month, he based an appeal to the Sixth Circuit Court of Appeals on his claim that the trial judge made a mistake when she prevented him from presenting his disclosure forms from the Ohio Ethics Commission to the jury.
In response to Dimora's claim that the ethics reports might have led to his acquittal, Assistant U.S. Attorney Antoinette Bacon told the court of appeals there was a mountain of evidence and testimony about Dimora's corrupt activities, and that the reports never revealed exactly what he was receiving from contractors and his political cronies.
The judges indicated that they are now taking Dimora's appeal under advisement, and will announce at a later date if they intend to overturn his conviction and grant him a new trial.
His release date currently stands at Aug. 21, 2036.