This is an archived article and the information in the article may be outdated. Please look at the time stamp on the story to see when it was last updated.
AKRON, Ohio — A University of Akron student learned his fate for fatally stabbing his roommate at their apartment after an alcohol-fueled argument about fast food.
Summit County Common Pleas Judge Mary Margaret Rowlands sentenced 23-year-old Kendal Scheid, of Norwalk, to three years. He will, pending no discipline issues while behind bars, be eligible for judicial release in six months.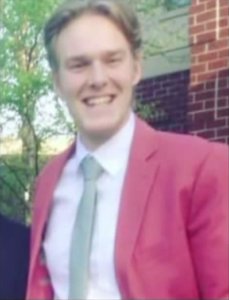 Scheid earlier pleaded guilty to involuntary manslaughter in the death of 23-year-old Duncan Unternaher, of Newark.
Police said the friends were drunk when they got into an argument about fast food they were eating at their off-campus apartment last December.
The sentencing happened exactly one year after Unternaher's passing.
"When we're all born, we're not guaranteed our next breath. I praise the Lord, my creator, that I was blessed to have Duncan for 23 years of his life," his father told the court.
Judge Rowlands read letters from people who knew Scheid and Unternaher in the courtroom.
Scheid's attorney has called it an "unfortunate accident" and has said that Scheid had another roommate call 911 to get help after the stabbing.
Continuing coverage of this story here