This is an archived article and the information in the article may be outdated. Please look at the time stamp on the story to see when it was last updated.
AKRON, Ohio– The Akron Police Department is searching for one suspect after a man was hit by a car and attacked.
It happened in the area of South Arlington Street and Jenkins Boulevard at about 11 p.m. Wednesday.
A witness told police the man was struck by a car, then the driver and passenger got out of the vehicle. Police said the two suspects assaulted the 41-year-old victim and his 38-year-old girlfriend. The victim was also hit in the head with a piece of asphalt.
Investigators identified the suspects as Thomas Mendenhall, 30, and Crystal Moss, 32. Both are wanted for felonious assault and assault. Moss was arrested on Thursday.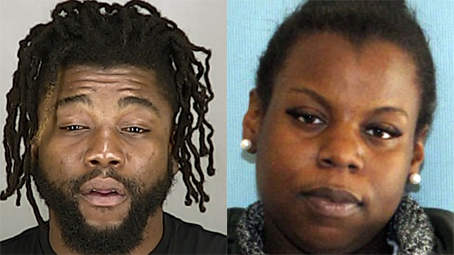 According to police, there was a fight between Moss and the male victim earlier in the day.
Anyone with information is asked to call the Akron Police Department Detective Bureau at 330-375-2490 or 330-375-2TIP, or Summit County Crime Stoppers at 330-434-COPS. You can also text TIPSCO with the info to 274637. Calls can remain anonymous.