This is an archived article and the information in the article may be outdated. Please look at the time stamp on the story to see when it was last updated.
UNIONTOWN, Ohio - Two Stark County high school basketball teams competed on the court Friday night, but off the court both schools stood in solidarity.
The Lake Blue Streaks in Uniontown hosted the Perry High School Panthers. Both schools are dealing with the tragic loss of classmates.
Tuesday, 16-year-old Lake High student Macie Behringer was killed in a car accident on the way to school. She was a popular cheerleader and gymnast at the school. She was also scheduled to graduate early from high school this spring.
In the past six months, six students at Perry High School have taken their own lives.
According to Kevin Tobin, spokesman for the Lake School District, students from both schools were aiming to console each other as their teams came together on the court Friday night.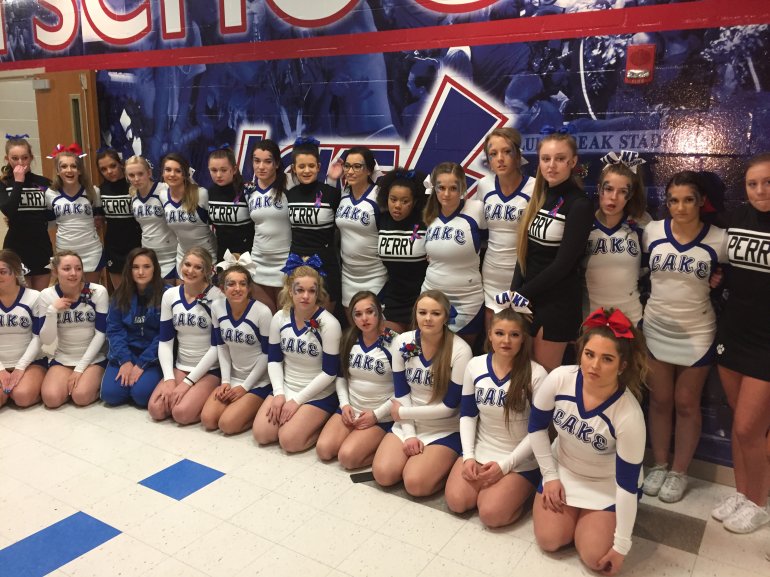 Students wore blue in honor of Macie. There was also a moment of silence in her honor before the National Anthem. Macie's cheerleading coach also spoke about the standout athlete and student.
Tobin says Lake students have supported the students at Perry as they deal with the suicides of classmates. He says students at Lake appreciate the support they are receiving from Perry High School as they deal with their own tragedy.