This is an archived article and the information in the article may be outdated. Please look at the time stamp on the story to see when it was last updated.
NEW FRANKLIN, Ohio-- Two people are facing charges in the murder of an 18-year-old found dead in New Franklin.
Samantha Guthrie was reported missing on Nov. 5 by her mother. Akron police said she was last seen the day before at a house on Lillian Street.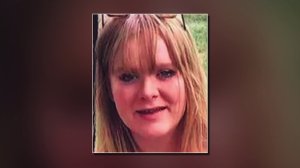 Her body was discovered in a wooded area off of Rex Hill Road in New Franklin this weekend. The Summit County Medical Examiner's Office said she died from a gunshot wound to her head.
Danny Hamby, 39, of Springfield Township, and Toni Kenney, 31, of Warren, were already behind bars at the Summit County Jail on charges related to Guthrie's disappearance. On Monday, detectives added a murder charge.
The Akron Police Department said the case is still under investigation.
Continuing coverage of this story here