This is an archived article and the information in the article may be outdated. Please look at the time stamp on the story to see when it was last updated.
CANTON, OH – A home invasion victim fought back against the invaders, and now two of them are under arrest.
On March 31st, homeowner Michael Cicchetti reported that three white male suspects entered his residence at Cleveland Ave. SE by kicking in his front door. One male, who was armed with a handgun, demanded money.  During the robbery, Cicchetti was able to retrieve a pocket knife from his pants pocket and fought back against the suspects, who fled on foot from the scene.

Shortly after this, two males matching the description of the intruders were being treated at local hospitals for injuries related to a stabbing.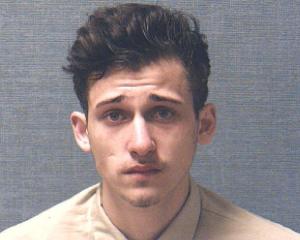 Dylan V. Cary, 21, of Canton, was arrested by deputies at Aultman Hospital. Domonic O. Mitchell, 18, also of Canton, was located and arrested with assistance from the U.S. Marshal's Fugitive Task Force.
Both have been charged with first degree felonies of aggravated robbery and aggravated burglary and are currently in the Stark County Jail.
The robbery remains under investigation by the Stark County Sheriff's Office. The Sheriff's Office is requesting that anyone with information on this robbery contact them at (330) 430-3800.