This is an archived article and the information in the article may be outdated. Please look at the time stamp on the story to see when it was last updated.
MANSFIELD, Ohio — Two teenagers were arrested and charged Thursday in a fire that killed a three-year-old girl in Mansfield Wednesday.
Mansfield police arrested Roscoe D. Hunter II, 18, and charged him with aggravated arson for the fire that took the life of Chloe Williams.
He remains locked up at the Richland County Jail.  Police said Hunter became a person of interest early in the investigation due to detectives' investigative efforts as well as several tips from the community.
Police also identified a 13-year-old boy as another suspect. He has also been charged with arson and is behind bars at the Richland County Jail.  Police are not identifying him at this time due to his age. All charges are felony offenses. Additional arrests are possible.
Authorities previously said a person or persons set fire to a vacant home, which spread, killing Chloe, who was in the home next door.  Seven other people, including five children and a pregnant woman, were also inside the home but managed to escape the flames.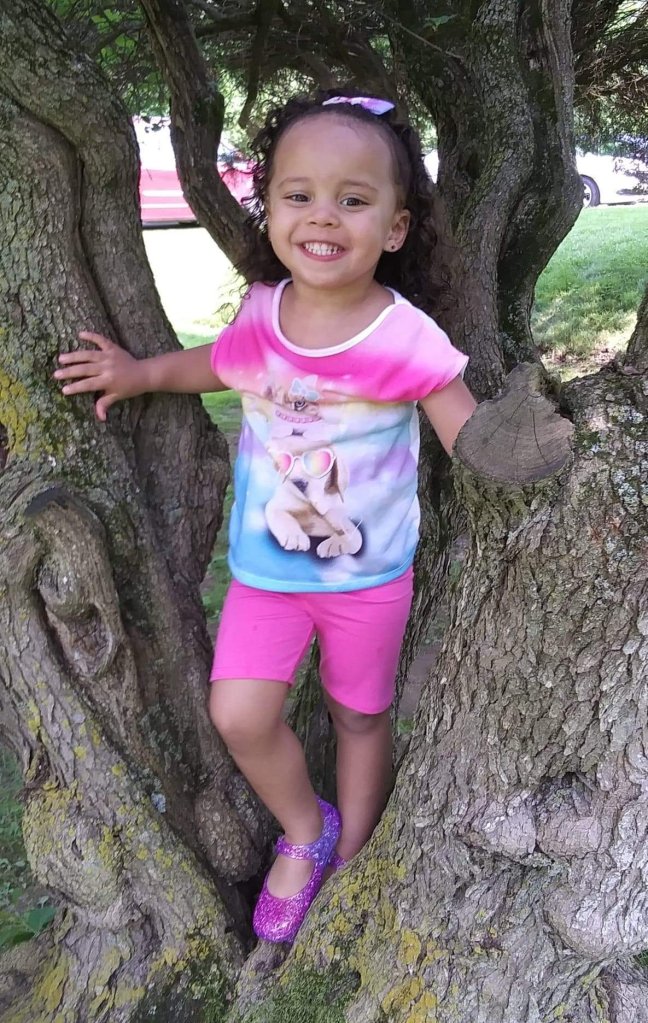 A neighbor captured cell phone video of flames roaring from two homes on South Foster Street in Mansfield just before 2:30 a.m. on Wednesday.
Editor's note: Police corrected the age of the second suspect to 13 years old.