This is an archived article and the information in the article may be outdated. Please look at the time stamp on the story to see when it was last updated.
CLEVELAND-- Two suspects are in custody following the double homicide in Cleveland's Tremont neighborhood.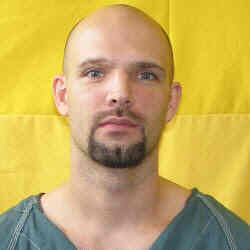 U.S. Marshals arrested James Hill, 41, and Barbara Wolford, 30, at a house in Mount Perry in Madison County Friday morning. They face aggravated murder charges.
Officers found the bodies of Rita Berish, 54, and Harold Emery Jr., 63, inside their apartment on Scranton Road on Friday.
Cleveland State police went to the first-floor unit when Emergy, a janitor at the school, didn't report to work. The front door was forced open and when Cleveland police arrived, they discovered Berish under a bed.
Investigators said they believe that robbery was the motive.
"Task force members in Cleveland jumped on the investigation immediately which lead to them to identifying the hiding location of Hill and Wolford. The U.S. Marshals and local law enforcement in Columbus responded quickly and were able to safely arrest the couple," said U.S. Marshal Pete Elliott, in a news release on Friday.
Continuing coverage of this story here