This is an archived article and the information in the article may be outdated. Please look at the time stamp on the story to see when it was last updated.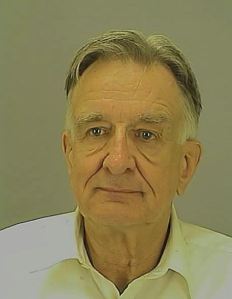 CUYAHOGA FALLS, Ohio — A twelve-time OVI offender has been sentenced to eight years in prison for his latest offense.
Edward South, 70, crashed into a pole on December 26 in Cuyahoga Falls and walked away from the scene, according to Summit County Prosecutor Sherri Bevan Walsh.
Police tracked South to his daughter's home, where he blew a .087 in a breathalyzer test. He was driving on a suspended license at the time of the crash.
No one else was injured.
Walsh released the following statement:
"Mr. South was convicted of OVI 12 times over the past 25 years, but who knows how many times he risked the lives of himself and others by getting behind the wheel drunk. For the sake of this community, I hope that Mr. South will spend these eight years realizing how lucky he was that no one was injured this time. The next time Mr. South has a few drinks, I hope he is smart enough to find a ride home."
South was found guilty of two counts of Operating a Vehicle Under the Influence on
May 13, as well as a specification for having five prior offenses in the last 20 years.
South also has a prior felony OVI conviction from Portage County.