This is an archived article and the information in the article may be outdated. Please look at the time stamp on the story to see when it was last updated.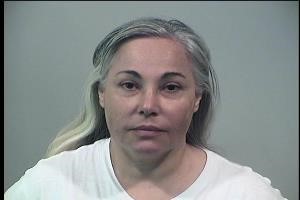 WARREN, Ohio -- Authorities have released the mug shot of a woman who is accused of fleeing to Brazil after shooting her husband to death 10 years ago at their Newton Falls home.
After years of fighting for her extradition, authorities brought Claudia Hoerig back to the United States, and she is currently in Trumbull County jail.
She will appear in court in Trumbull County on Friday.
Her husband, Karl Hoerig, an Air Force veteran, was killed in 2007. Prosecutors have said that after killing him, Claudia Hoerig emptied their bank accounts and fled the country. She was able to avoid facing U.S. charges because Brazil's constitution prohibits the extradition of Brazilian nationals.
Then in 2016, after pressure from U.S. officials including Congressman Tim Ryan, a Brazilian judge ordered Claudia Hoerig to be taken into custody.
Hoerig was returned to Trumbull County on January 17 in accordance with an extradition treaty between the United States and Brazil.
Family members and friends of Karl Hoerig say they are relieved and thankful for the work of Trumbull County Prosecutor Dennis Watkins and Congressman Tim Ryan.
Stick with Fox 8 and Fox8.com for more.