This is an archived article and the information in the article may be outdated. Please look at the time stamp on the story to see when it was last updated.
CLEVELAND-- Over the past several days, FOX 8 News is examining notorious crimes in Cleveland.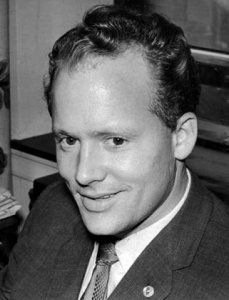 Known as "The Irishman," Danny Greene ran much of Cleveland's criminal operations in the 1970s. The racketeer traded bombs across the city with his enemies, escaping death three times.
Greene rose to power by taking over Local 1317 International Longshoremen's Association. He was forced out for embezzling, but found other ways to rake in money through his "Celtic Club."
Despite run-ins with mob bosses, the Hell's Angels and federal investigators, Greene remained a flamboyant figure in the Colinwood neighborhood. He often went shirtless and passed out pens with green ink.
On Oct. 6, 1977, a blast outside his dentist's office took his life. With "The Irishman" dead, the mob lost its hold on Cleveland.
[protected-iframe id="c21e353a6c6a5d9aaba217ae0da6f41d-28572381-75933194" info="https://uploads.knightlab.com/storymapjs/2217076a023143aa0e2a9c8ac0c39f6b/danny-greene/draft.html" width="100%" height="800" frameborder="0"]