This is an archived article and the information in the article may be outdated. Please look at the time stamp on the story to see when it was last updated.
KIRTLAND, Ohio– This week, FOX 8 News is taking a closer look at some of the most infamous criminal cases in Northeast Ohio's history.
In 1990, the area was stunned when an entire family was found dead at a Kirtland farm. It lead to the arrests of several cult members and the political rise of the late Steve LaTourette.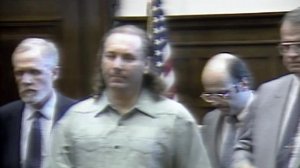 Jeffrey Lundgren moved from Missouri in 1984 to work at the Reorganized Church of Jesus Christ of Latter Day Saints' Kirtland Temple. He was fired from the temple, accused of stealing thousands of dollars. But Lundgren had much darker plans.
Days before the murders, the cult leader had his followers dig a pit in the barn. On April 17, 1989, the Avery family was lead, one by one, outside. Each person was bound and gagged before being shot and placed in the pit.
Months later, acting on information from a former cult member, investigators unearth the bodies of Dennis Avery, his wife Cheryl, and their daughters: Trina, 15, Rebecca, 13 and Karen, 7.
LaTourette obtained convictions against Lundgren, his wife Alice, his son Damon, and cult members Richard Brand, Sharon Bluntschly, Ronald Luff, Susan Luff, Deborah Olivarez, Kathryn Johnson, Daniel Kraft, Dennis Patrick, Tonya Patrick and Gregory Winship.
Nearly 18 years later, Lundgren was executed for the massacre.
[protected-iframe id="e3a2f136058eb7c7ec659f5f95e17111-28572381-75933194″ info="https://cdn.knightlab.com/libs/timeline3/latest/embed/index.html?source=16qj-_s4r-etiIMsl65Mp_acd2qyHBnAt2QaCtCCEwKI&font=Default&lang=en&initial_zoom=2&height=650″ width="100%" height="650″ frameborder="0″ webkitallowfullscreen="" mozallowfullscreen="" allowfullscreen=""]