This is an archived article and the information in the article may be outdated. Please look at the time stamp on the story to see when it was last updated.
OGALLALA, Neb. — Authorities have arrested a truck driver involved in a fiery crash that killed a young Minnesota couple and their three children in western Nebraska.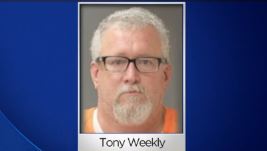 The Nebraska State Patrol says the crash happened Sunday morning near Brule when the truck struck a van on westbound Interstate 80. Three more vehicles soon were involved.
The patrol hasn't released the names of those killed, but relatives identified them to the Omaha World-Herald as Jamison and Kathryne Pals of St. Paul and their three children, Ezra, Violet and Calvin, aged, 3, 1 and 2 months. Karen Pals, a sister-in-law from Eau Claire, Wisconsin, says they were traveling to Colorado for missionary training.
Six people in the other vehicles were hospitalized.
The driver was arrested for suspicion of vehicular homicide.