This is an archived article and the information in the article may be outdated. Please look at the time stamp on the story to see when it was last updated.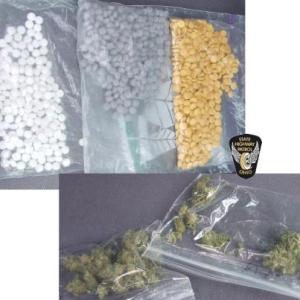 LORAIN COUNTY, Ohio — When Ohio State Highway Patrol troopers stopped an SUV on Thursday, they ended up dealing with more than a standard traffic stop.
According to the OSHP, troopers pulled over an SUV for speed and marked lanes violations on the Ohio Turnpike, near milepost 133, at around 8:30 a.m.
That's when they smelled marijuana on the driver and decided to search the vehicle. Inside, troopers found two bags and a pill bottle full of marijuana, along with 776 illegal prescription pills, including Oxycontin and Opana.
The estimated street value of the drugs is $7,000.
James William, 43, of North Wales, Pa., was charged with drug trafficking, possession of a dangerous narcotic and possession of marijuana.
William is being held in the Lorain County Jail.