This is an archived article and the information in the article may be outdated. Please look at the time stamp on the story to see when it was last updated.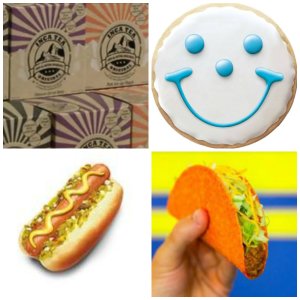 CLEVELAND, Ohio — What's better than the Tribe making it to the World Series?
Free and discounted stuff for Cleveland Indians fans!
Many businesses are offering discounts and free merchandise for Indians fans as the series stretches on — or after it's over.
Check them out below:
7-Eleven
To commemorate the Tribe's last World Series win 68 years ago, 7-Eleven stores in the Cleveland area will offer a Big Bite hot dog for 68 cents for the run of the series this year. Stores will also offer a free medium cup of coffee on the day after each game for those who may have been up a little too late celebrating.
Eat'n Park
Eat'n Park will reward Cleveland Indians fans with a free cookie if they wear their Tribe attire to restaurants during the series. Any form of Indians attire is acceptable from T-shirts and jerseys to pins and hats. Participating restaurants include those in Austintown, Boardman, Chapel Hill, Medina, Mentor, Parma, Warren and Willoughby.
Inca Tea
Cleveland-based Inca Tea are convinced their hometown team will win it all in the World Series. So on the day after the final game of the series, fans around the country can get one free box of the popular Purple Corn-infused Inca Tea blends. The offer is only good the day after the final series game, and it does not include shipping and handling.
Taco Bell
Thanks to Francisco Lindor, Indians fans can get a free taco at Taco Bell on Nov. 2. Taco Bell offered to hand out the tacos if a player stole a base during the World Series. The Tribe's Lindor stole a base in Game 1. The free tacos will be given out Nov. 2 from 2 to 6 p.m.
**FOX 8 is your home for World Series**
***Continuing coverage on the Cleveland Indians***
**NOTE: the schedule below reflects FOX's pregame coverage start times**