This is an archived article and the information in the article may be outdated. Please look at the time stamp on the story to see when it was last updated.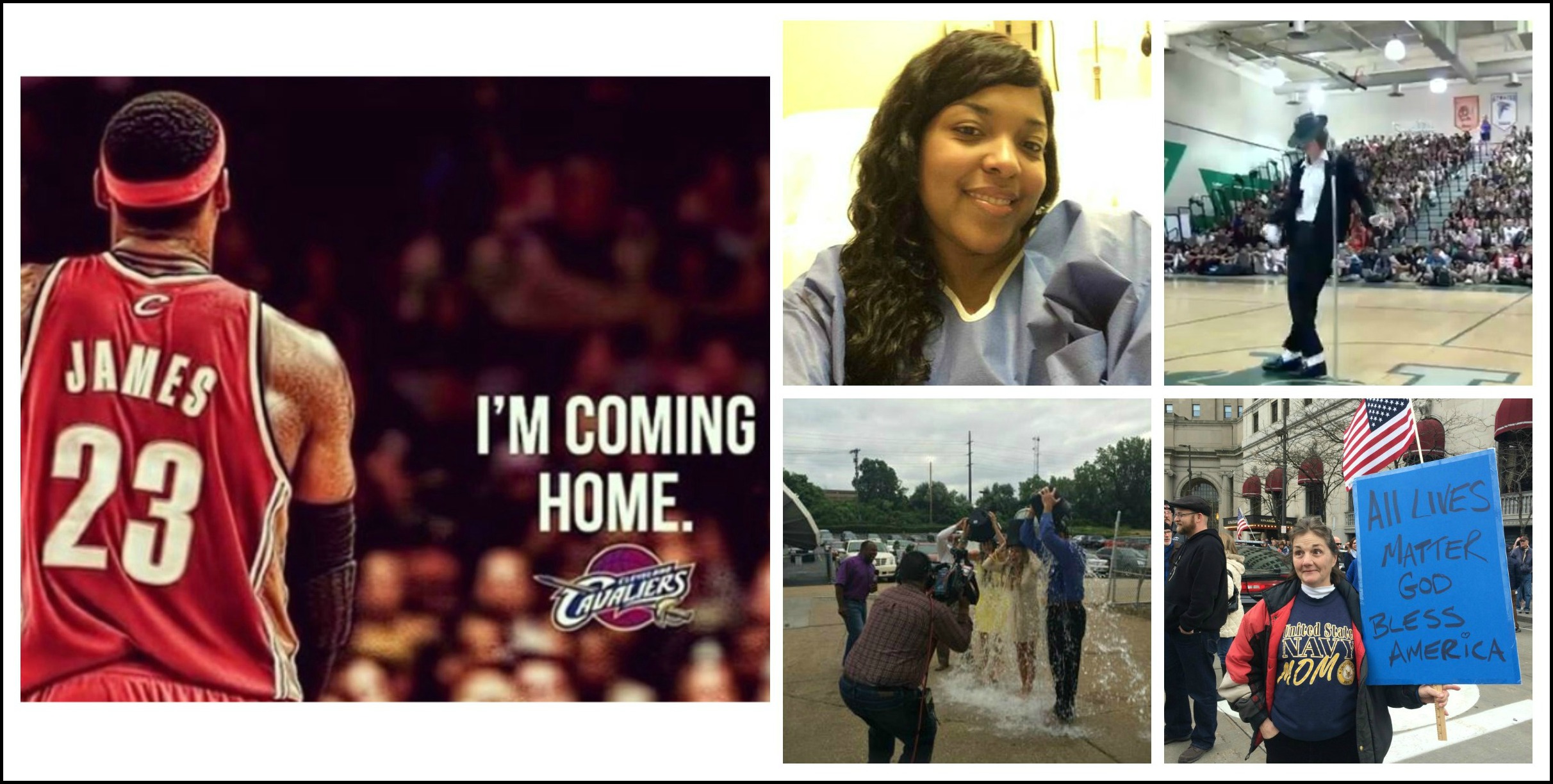 They include viral videos, heartfelt acts of kindness, issues that sparked conversation among people all over the country — and tragic deaths.
Using data from our website and social media sites, we compiled the stories that Fox8.com visitors/viewers read and discussed most in 2014. They're split into categories including top talkers, top national stories and top local stories.
Take a look through the lists below for some of the stories and videos that impacted people the most in 2014.
TOP TALKERS IN 2014
In 2014, there were lots of stories that sparked not just news coverage, but conversation among people all over the country. According to our numbers, the most talked-about stories ranged from a woman who chose to end her life after a cancer diagnosis to the unexpected deaths of several celebrities.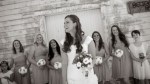 1.) The story of Brittany Maynard: The terminally ill 29-year-old sparked controversy and conversation and captured hearts all across the country after deciding to "choose her own ending" after a terminal cancer diagnosis. She moved to Oregon to have access to its "Death with Dignity Act" and after several updates to those following her online, did take her life in November.
2.) The unexpected deaths of beloved celebrities: It was a rough year for Hollywood. First was the death of Philip Seymour Hoffman. He passed away in February after an apparent drug overdose. Next was Robin Williams, who took his own life in August. In September, Joan Rivers passed away after suffering cardiac arrest during a throat procedure. And in May, novelist, activist and actress Maya Angelou passed away.
3.) Ice Bucket Challenges: They got the creative juices flowing for people all over the country. The Ice Bucket Challenge trend aimed to raise awareness for ALS, asking people to dump ice water on their heads and post the video online, or donate to ALS. In the end, more than $15 million was raised for the cause.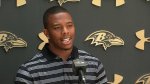 4.) NBA/NFL controversies: It was a controversial year for the sports world. L.A. Clippers owner Donald Sterling was fined and agreed to sell his team after being accused of making racist remarks posted online by TMZ. Then there was the Ray Rice domestic violence scandal and the Adrian Peterson child abuse investigation.
5.) Sony Hit by Hackers and Cancels "The Interview": Sony Pictures was hacked — the U.S. says by North Korea — and Social Security numbers, health information and embarrassing emails from studio execs were leaked. It led Sony to cancel the release of "The Interview." After backlash, the movie was released in some theaters and on YouTube.
TOP VIRAL STORIES/VIDEOS OF 2014

They make us laugh, cry — get angry. Viral videos. And there were plenty of them to choose from in 2014. On Fox8.com, the top two most viewed stories of 2014 were the top two viral videos of the year. Do you remember any of these?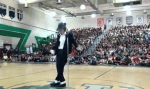 1.) Teen's Michael Jackson Act Crushes Classmates in Talent Show: A high school student performs "Billie Jean" at his school's talent show — crushing the competition. His YouTube video has gotten more than 17 million views.
2.) 'Goodbye Mama': Boy Sends Final Text As Tornado Approaches: A mother shares the final texts sent by her son, as he hid in his bathroom while an F-4 tornado hit their town. She was 20 miles away from him. One of the texts from him said "Goodbye mama."
3.) Class Act: Students' special gesture surprises graduate: Zack Ruediger lost his father and his mother before he graduated high school. So his fellow graduating seniors did something special for him — as they received their diplomas, they handed money to their principal to give to Zack.
4.) Best April Fools' Day Classroom Prank Ever: A class pulls an epic prank on their professor; his policy is that if a phone rings during class, the student must take the call on speaker phone. One female student did just that — after planning an incredibly awkward phone call from a friend.
5.) Mystery House Has Internet Buzzing: It's a house with no driveway, fake windows and a front door that won't even take a key. The home in Raleigh, North Carolina, got the best of curious people all over the country wanting to know what was hidden inside.
TOP NATIONAL STORIES

Many of the top national stories in 2014 affected the entire country, with a health scare and massive data breaches. They also included a mystery that still has not been solved.
1.) Ebola in the U.S.: It started a stateside scare with the arrival of the first Ebola diagnosis on U.S. soil in September. That patient, Thomas Eric Duncan, had flown to the u.S. from Liberia. He later died. Two nurses, including Amber Vinson were also among those to also be diagnosed. A trip Vinson made to NE Ohio before her diagnosis caused panic for hundreds and quarantines for dozens of people.
2.) Missing Malaysia Plane: It's still a mystery. Malaysia Airlines Flight 370 dropped off the radar over Southeast Asia in March with 239 people on board. Searchers have yet to find any debris from the plane, which authorities believe crashed in the southern Indian Ocean.
3.) Police-involved shootings: Several confrontations with police led to males killed nationwide, including Tamir Rice, a 12-year-old shot by police in Cleveland; Michael Brown, shot to death by an officer in Ferguson; and Eric Garner, who died after an officer put him in a choke hold in New York. The shootings spurred protests nationwide.
4.) Legalization of marijuana: The tide continues to turn in favor of legal marijuana at the state levels. Fall Gallup polls indicate the majority of Americans favor the legalization of marijuana, and the issue appeared on more and more election ballots. It's now legal in Colorado, Washington, Alaska and Oregon.
5.) Data Breaches Hit Retailers: Massive data breaches hit several retailers this year. One of the first affected Michaels stores back in January, as Target was still dealing with its massive breach. Then the list grew to include UPS stores, Home Depot, JP Morgan, even Dairy Queen.
TOP LOCAL STORIES

This year's top local stories have a mix of topics — everything from crime to major developments in Cleveland's beloved sports world.
1.) Bay Village Ice Bucket Challenge Attack: It outraged people all over the country. A group of teens poured a bucket of urine and spit on a 15-year-old boy with autism. The incident was recorded. It caught the attention and support of celebrities including Drew Carey and led to three teens being charged and sentenced for assault and disorderly conduct.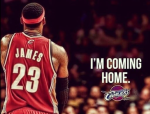 2.) The return of LeBron James: Just when we thought Clevelanders couldn't dislike an athlete any more — LeBron James this past summer announced his return from Miami to Northeast Ohio to play for the Cleveland Cavaliers. A massive welcome home rally was immediately planned and the decision renewed fans' faith in the team and LeBron himself.
3.) Manziel Mania: There's never been so much hype in a city surrounding a back-up quarterback. Until Johnny Manziel, the former Heisman Trophy winner known as "Johnny Football" was drafted by the Cleveland Browns. He had a colored season, with lots of attention online. It ended with an injury after he was named starting quarterback in place of Brian Hoyer.
4.) T.J. Lane Prison Break: Chardon High School shooter TJ Lane caused an hours-long manhunt after he escaped the Allen Oakwood Correctional Institute with two other inmates in September. They fashioned a ladder and climbed it to the roof, where they escaped the facility. Lane was the taken custody about six hours later. The other two were also found.
5.) Cleveland Chosen to Host RNC: After months of fighting for the honor, Cleveland back in July was chosen to host the 2016 Republican National Convention. The city vied against other cities including Kansas City, Dallas and Denver. The event is expected to attract upward of 50,000 people and have a massive spending impact of millions of dollars.
TOP VIDEOS
The videos viewers watched the most in 2014 on Fox8.com:
1.) Mono Mono Twins Six Months Old
2.) Lil John Challenges Bengals Coach Marvin Lewis
4.) Wrapping Paper Controversy
MOST SEARCHED TERMS
The terms Fox8.com visitors searched for most in our Fox8.com search engine include:
1.) Kourtney Kardashian
2.) Playstation
3.) Mississippi tornado
4.) Dog happy to see owner
5.) Amber Alert Youngstown Ohio
TOP TWEETS
The tweets that got the most attention/retweets on our Fox 8 Twitter page were:
LeBron,Cleveland come 'Together' in new Nike commercial that will give you chills #AllForCLE http://t.co/COtcTA8gBa pic.twitter.com/c1HNpC9NU8

— fox8news (@fox8news) October 30, 2014
CDC notifies Frontier passengers, says Ebola patient traveled on flight from CLE Monday http://t.co/KD7nnzZCLv via @fox8news — fox8news (@fox8news) October 15, 2014
Whoa baby! CLE mom gives birth to daughter at 10:11 a.m. on 12/13/14 http://t.co/pLQRKXjuhO via @fox8news pic.twitter.com/2nhVR4KkDE

— fox8news (@fox8news) December 14, 2014
Thank you for relying on Fox 8 News and FOX8.com for your news coverage. We look forward to continuing to serve you in 2015!