This is an archived article and the information in the article may be outdated. Please look at the time stamp on the story to see when it was last updated.
CLEVELAND– Reaction is coming in from family members, following the not guilty verdict in the Officer Brelo trial.
Timothy Russell's sister, Michelle, and sister-in-law, Jackie, spoke out at a press conference a short time after the verdict was read on Saturday.
They are calling for the community to come together at this time and they are also calling for peace.
*Watch more in the video above*
*Watch reaction from Malissa Williams' brother here*
Brelo had been charged with two counts of voluntary manslaughter in the deaths of Malissa Williams and Timothy Russell.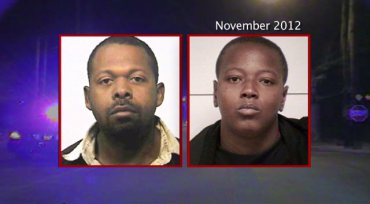 On Nov. 29, 2012, Cleveland Police Officer Vasile Nan thought he heard a gunshot while he was outside of his cruiser on St. Clair Avenue near the Cuyahoga County Justice Center, and pursued a blue car. The resulting police chase lasted 22 minutes, and involved more than 60 police cars and more than a hundred officers. It stretched through downtown Cleveland, into the Tremont neighborhood and at high speeds on Interstate 90 before ending at Heritage Middle School in East Cleveland.
In the school parking lot, 13 Cleveland officers fired a total of 137 shots at Russell's 1979 Chevrolet Malibu. Investigators from the Ohio Bureau of Criminal Investigation said 49 of those shots came from Officer Brelo's Glock 17. His final 15 shots were fired from the hood of the suspect's car.
According to the Cuyahoga County Medical Examiner's Office, Russell suffered 23 gunshot wounds and his passenger, Williams, was shot 24 times.
**CLICK HERE for continuing coverage**