This is an archived article and the information in the article may be outdated. Please look at the time stamp on the story to see when it was last updated.
CLEVELAND– It's a case that spans more than a decade: Three women kidnapped, tortured, then rescued.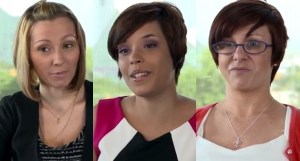 And, now, the man who abused them for years, is dead.
Ariel Castro abducted Michelle Knight, Amanda Berry and Gina DeJesus and held them hostage in his Seymour Ave. home, where he continuously raped and abused them.
More than a decade after the horrific crimes began and just a month after he was sentenced to life in prison, Castro is dead, after he was found hanging in his prison cell, Tuesday night.
Here is a look back at the course of events:
August 22, 2002— Ariel Castro kidnaps Michelle Knight.
April 21, 2003— Ariel Castro kidnaps Amanda Berry.
April 2, 2004— Ariel Castro kidnaps Gina DeJesus.
May 6, 2013— Michelle, Amanda and Gina are rescued from inside Castro's Seymour Ave. home; Castro is arrested.
August 1, 2013— Ariel Castro is sentenced to life in prison, plus 1,000 years.
August 5, 2013— Ariel Castro is transferred from the Lorain Correctional Institution to the Correction Reception Center in Orient, Ohio.
August 7, 2013— Ariel Castro's Seymour Ave. home, which became referred to as the 'House of Horrors', is demolished.
September 3, 2013— Ariel Castro is found hanging in his cell in Orient, Ohio and is later pronounced dead.
*CLICK HERE for continuing coverage on this case.