This is an archived article and the information in the article may be outdated. Please look at the time stamp on the story to see when it was last updated.
CLEVELAND- Three flu-related deaths have been reported in Cuyahoga County this week, according to the Cuyahoga County Board of Health.
With the growing number of cases being reported, activity level for the flu was revised from high to very high.
The three deaths are all women: a 78 year-old from Cleveland, a 101-year-old from Euclid and a 95-year-old from Rocky River. There have already been two other flu-related deaths in county this flu season.
In Summit County, the flu claimed the lives of a 1-year-old boy and four adults within the first two weeks of the year. There has been one flu death in Ashtabula County. The Ashtabula County Health Department said the person was over 65 years old.
The flu season typically lasts from October through May.
The Ohio Department of Health said influenza A, or H3N2, is the most common virus this season. H3N2-dominant flu seasons are associated with more severe illness, especially among children and older adults. Vaccine effectiveness against H3N2 viruses has been around 30 percent.
Symptoms of the flu include fever, headache, cough, runny or stuffy nose, fatigue and muscle aches. The flu can lead to complications like pneumonia, dehydration and worsening of chronic medical conditions.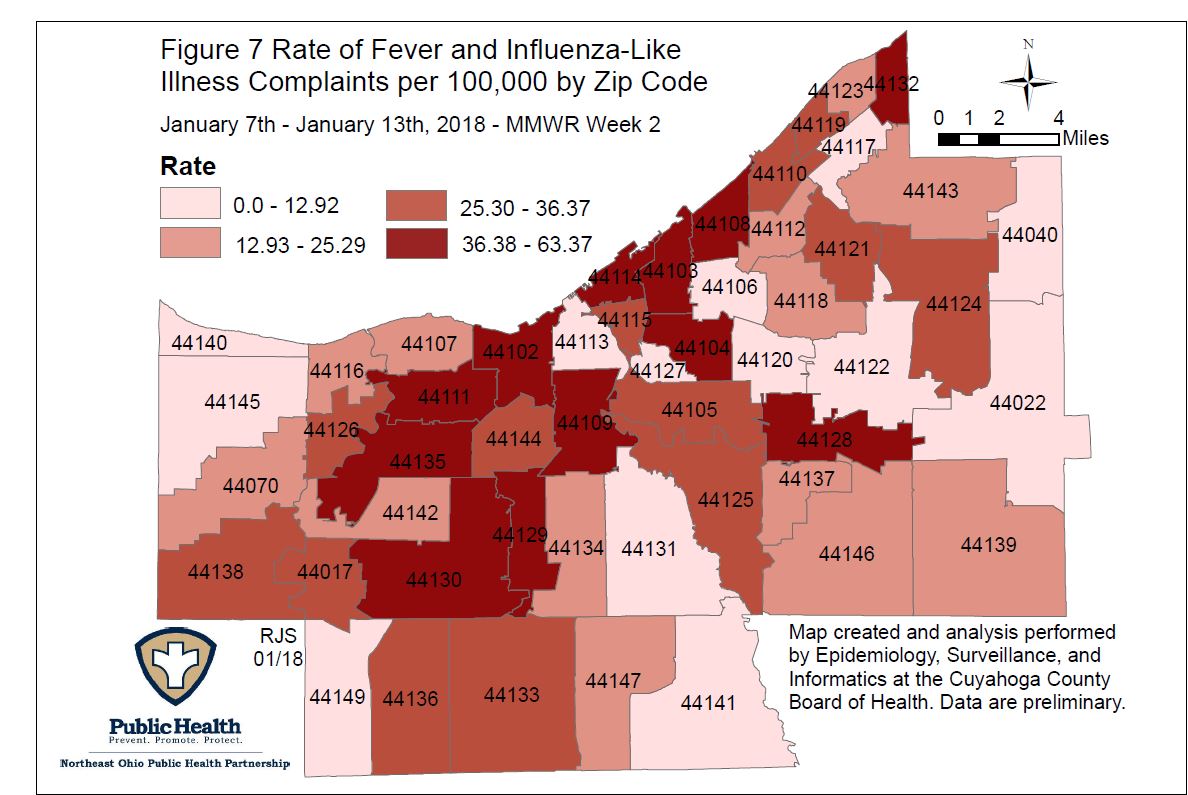 More information on the flu can be found on the Centers for Disease Control website