This is an archived article and the information in the article may be outdated. Please look at the time stamp on the story to see when it was last updated.
NEW YORK — A viral forecast predicting that Hurricane Irma will smash into an already ravaged Texas is fake.
The fake graphic made the rounds on social media at the end of August. It has been shared thousands of times.
Someone named Joe Maley posted the graphic on a Facebook page. The graphic had the National Oceanic and Atmospheric Administration logo on it.
The fake image shows Irma heading into Texas, where Harvey, the hurricane-turned-storm, has left record rainfall, devastation and killed dozens. But, according to Fox 8's AJ Colby, the storm is NOT heading into the Gulf of Mexico. In fact, all indications show that it will be pushed into the Atlantic next weekend.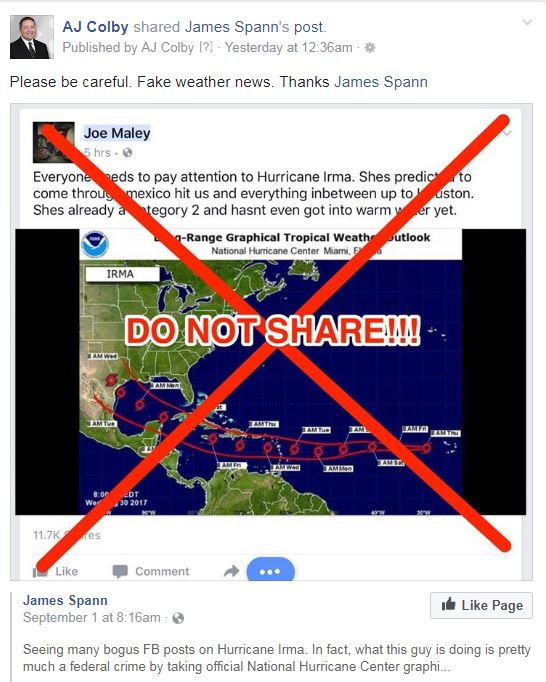 AJ warns that people should be getting weather warnings from known, reliable meteorologists. The Fox 8 Weather page and Facebook page always have the latest, accurate information on big weather stories. The National Hurricane Center out of Miami is also reliable when it comes to hurricanes.
AJ also says that when Maley used the NOAA logo on his graphic, he may have broken the law.
Unfortunately, the fake forecast was shared nearly 37,000 times in 17 hours, BuzzFeed reports.