This is an archived article and the information in the article may be outdated. Please look at the time stamp on the story to see when it was last updated.
We are so thankful to you– our FOX 8 viewers– for helping us reach a milestone on Facebook: We've just reached 750,000 Facebook fans!
What better way to celebrate than with a cake? We wish each of you could enjoy a slice!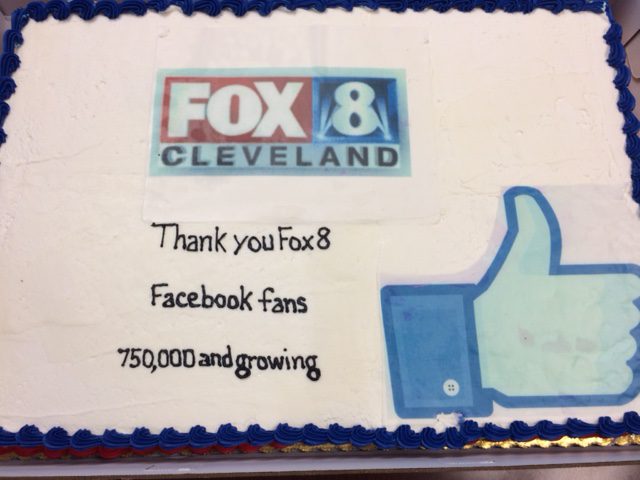 If you would like to become a FOX 8 Facebook fan, simply CLICK HERE.   You'll get a wide variety of stories on our Facebook page– including viral ones which you'll want to share with friends and family; the latest on your favorite Cleveland sports teams; and, of course, breaking news that affects you and your family and friends in Northeast Ohio.
Thank you again, Facebook fans! Here's to a million!