This is an archived article and the information in the article may be outdated. Please look at the time stamp on the story to see when it was last updated.
Prom night is perhaps one of the biggest nights in a student's high school career. Thanks, in part, to Fox 8 viewers, a teenager whose family lost everything in a fire, enjoyed her special night.
Tiona Young, 17, was greeted by enthusiastic family and friends Friday evening as they gathered at her grandmother's house to send her off to senior prom.
Cell phones and cameras were clicking and flashing to capture a moment that just a few days ago Tiona thought might never come.
"I'm actually excited, like I never thought everybody would come help me pull through...my nail tech, my hairstylist and everything, like, I'm just really grateful for everything 'cause I would have never thought I would be going to prom today after everything that happened," said Tiona Young.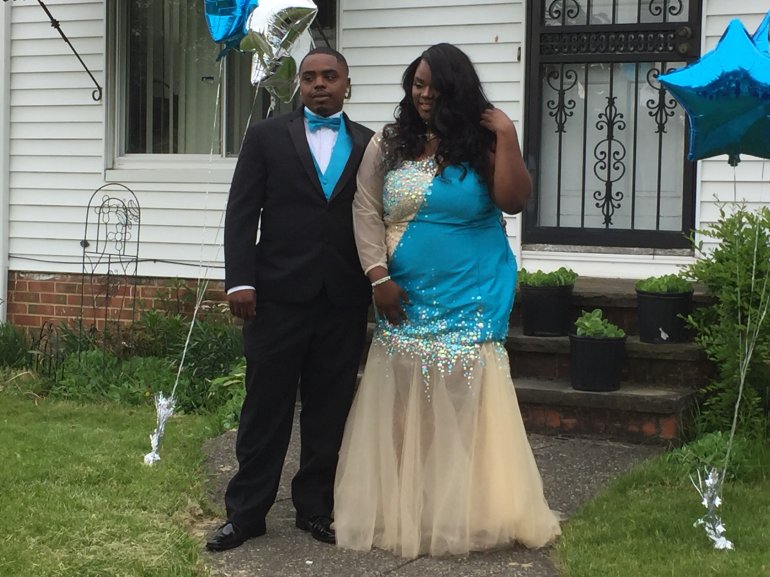 April 10, her family, along with more than a dozen others, lost everything they owned when fire destroyed their apartment complex in Warrensville Heights. May 2, Fox 8 aired the family's plea for help.
"Thanks to the Fox 8 viewers and the overwhelming support we got from the community and people just reaching out to us, it's made possible today because of them and I couldn't be more happier to look on her face, it just says it all," said Tiona's mother, Carla Walcott.
"I'm just so grateful, ya'll gonna make me cry," said Young.
"Grateful that they did that, everybody thankful, we gonna have a nice day, hopefully the best day of her life," said Tiona's prom date, Davon Smith.
Tiona says everything she needed was donated, including her date's tuxedo and their luxury SUV.
First stop, Warrensville Heights High School, where students showed off their outfits.
Then it was off to the big dance at the downtown Westin Hotel.
"I'm just really grateful; that's all I just have to say about everything," Tiona said.