This is an archived article and the information in the article may be outdated. Please look at the time stamp on the story to see when it was last updated.
Getting your news fast and first! There are some great new features available right now on the FOX 8 News app.
Interactive Breaking News:
Check out the new Interactive Breaking News scroller. Tap the banner to expand and reveal the leading stories available to explore.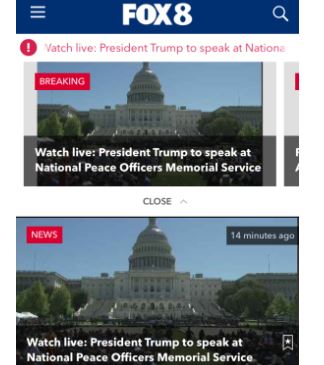 Missed Stories:
Keep track of all the news you missed since you last visited the FOX 8 News app. You'll be able to tell which stories are new with the 'missed stories indicator' at the top of the app.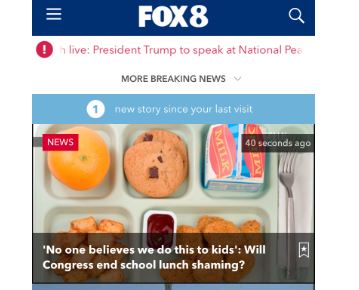 Swipe feature:
Swipe back and forward through articles to stay up to date. The next article 'peek' feature will remind you of the ease of it.
All of these new options are in addition to livestreaming, and breaking news notifications, along with a feature that allows you to save stories to read later and share easily to social media.
**Here's how to choose your alerts**
**CLICK HERE for the FOX 8 app for your iOS device**
**CLICK HERE for the FOX 8 app for your Android device**