This is an archived article and the information in the article may be outdated. Please look at the time stamp on the story to see when it was last updated.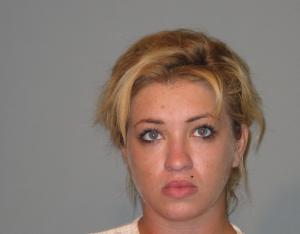 STREETSBORO, Ohio — Two people were arrested after police raided a Streetsboro business, finding synthetic marijuana hidden in the ceiling.
According to the Portage County Drug Task Force, Robert J. Schormik III, 35, and Tara Nicole Toth, 24, both of Ravenna, were arrested Tuesday and face charges in the case.
The arrests followed a three-month investigation which kicked off after officers received several complaints of bath salts being sold at the Streetsboro Flyin High Novelty, where a number of customers are juveniles.
As part of the investigation, task force agents conducted several undercover operations at the business, and bath salts and K-2 spice — or synthetic marijuana — were purchased in violation of state narcotic laws.
Officers executed search warrants at the business, recovering one and a half kilos of K-2 spice hidden above the ceiling tiles. They also searched the suspects' home, and found K-2 spice, bath salts and other drug paraphernalia.
Schormik faces a charge of trafficking a controlled substance and Toth with obstructing justice.
Police said they will seek additional charges once the case is reviewed by the Portage County Prosecutor's Office and evidence is presented to a grand jury.