This is an archived article and the information in the article may be outdated. Please look at the time stamp on the story to see when it was last updated.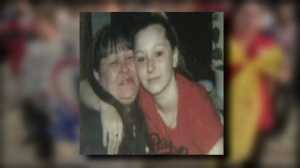 Sylvia Browne said she is glad she was wrong about the Amanda Berry prediction she made in 2004.
On the Montel Williams Show, the psychic told Berry's mother, Louwana Miller, that her missing teen daughter was dead.
Through a remarkable act of courage on Monday, Berry broke free of the Cleveland home she had been held captive in for a decade.
"If ever there was a time to be grateful and relieved for being mistaken, this is that time," Browne said in a statement to the Huffington Post.
(Read the entire statement by clicking here.)
Gina DeJesus and Michelle Knight also escaped from the home, along with a young child.
DeJesus and Knight were taken as young women and held for about a decade as well.
Browne took a lot of heat on social media by people calling her a fraud when Berry's story made headlines this week.
Sadly, Berry's mother did not live to be reunited with her daughter.  Miller died in 2006.
Berry and DeJesus returned to their families on Wednesday.
At the time of this report, Knight was listed in good condition at the hospital.
Ariel Castro, 52, was charged with kidnapping and rape in the case.
*Click here for extended coverage on this story …