This is an archived article and the information in the article may be outdated. Please look at the time stamp on the story to see when it was last updated.
BEDFORD, Ohio- Police are asking for information after the Walmart in Bedford was robbed on Saturday.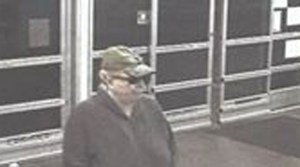 The suspect gave a demand note to a cashier and said, "Hurry, I don't want to shoot anyone," at the Rockside Road store at about 2:30 a.m. According to police, the robber got away with $7,000, but no weapon was seen.
The suspect may have been driving a silver or gray late-model Chevrolet Malibu. The person was wearing a camouflage ball cap, a gray hooded-sweatshirt, black flip-flops and dark-colored gloves.
Anyone with information should call the Bedford Police Department at 440-232-1234 or 440-232-3408.