This is an archived article and the information in the article may be outdated. Please look at the time stamp on the story to see when it was last updated.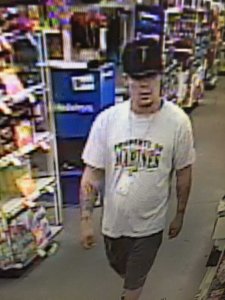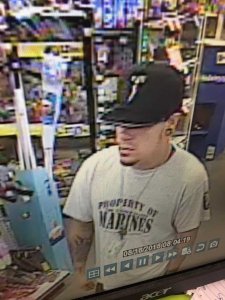 AKRON, Ohio – Akron Police are asking the public for help finding the suspect who robbed a Dollar General Store at knifepoint over the weekend.
Just after 8 a.m. Saturday, the suspect entered the store, gathered a few food items and then went up to the checkout counter. As he was checking out, he pulled a 3-4 inch blade knife out and demanded money from the register. The clerk gave him some cash, and he ran from the store.
The suspect is described as 22-30 years old, 5'8″-5'10" and 160-220 pounds. He has a goatee and was wearing a black hat with the letter T on the front, a white t-shirt with "Property of the Marines" written on it and green or gray shorts.
Police are asking anyone with information on this suspect to contact them.