This is an archived article and the information in the article may be outdated. Please look at the time stamp on the story to see when it was last updated.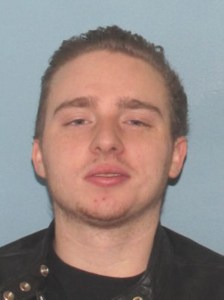 BROOKLYN, Ohio-- A Brooklyn man appeared in court after police say he shot and killed roommate.
Michael B. Lancaster, 21, was arrested and charged with reckless homicide. Thursday morning, he was arraigned in Parma Municipal Court, where his bond was set at $25,000.
"It's a very unfortunate situation. It's terrible what happened," said Lancaster's attorney Stephen McGowan. "There was no fight going on. There was no illegal activity. It was my understanding they were about to paint a room together. They were a close couple."
Brooklyn police said Lancaster called 911 from his apartment on Ridge Road at about 7:39 p.m. Wednesday. He told dispatchers he shot his girlfriend in the chest.
The victim, 18-year-old Olivia Stull, of Parma, was taken to MetroHealth Medical Center, police said. She later died from her injuries.
Investigators said Lancaster pointed a .45 caliber handgun at Stull's back, pulling the trigger to make a clicking sound and unaware it was loaded.
"He has some weapons. He's usually careful, unloads them, disengages them then puts them away," McGowan said.
Lancaster remained on suicide watch, with McGowan asking that his client remain in custody.
"I think it would be better if he's in custody so we can watch him and take care of him," McGowan said.
Stull's family declined to comment when reached at their Parma home Thursday afternoon.