This is an archived article and the information in the article may be outdated. Please look at the time stamp on the story to see when it was last updated.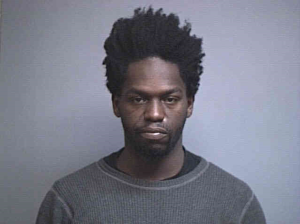 PAINESVILLE, Ohio — When a woman returned to her Painesville home Monday morning, she found it ransacked.
Just before 9 a.m., three officers were sent out to Liberty Street for a possible burglary in progress.
The resident stayed in her vehicle until help arrived.
When the police got there, they said they found a man named Jovan Moore sleeping inside the home.
Moore, 28, of Cleveland, was arrested for aggravated burglary, carrying a concealed weapon and criminal damage.
He pleaded not guilty at an arraignment Tuesday.  A preliminary hearing was scheduled for March 3 at 9:30 a.m.