This is an archived article and the information in the article may be outdated. Please look at the time stamp on the story to see when it was last updated.
CLEVELAND– One of the suspects accused of killing a local college professor and a 15-year-old boy has been found guilty.
Cuyahoga County Prosecutor Michael O'Malley announced on Friday that a jury found Charles Walker guilty of all charges for the drive-by shooting of the two victims.
The prosecutor's office says, on March 25, 2017, at about 1:25 p.m., three defendants — Terrell Gray, Kassius Williams, and Charles Walker– were driving westbound on Woodland Avenue.
They were at a convenient store at Woodland and Woodhill Ave, where one was seen on video carrying a gun.
According to a release from the prosecutor's office, they then pulled out of the store to chase a car driving westbound on Woodland Avenue.
As the suspects approached E. 89th St. and Buckeye Road, authorities say they fired on a vehicle; one adult and two juveniles were in the vehicle. One of the juveniles, Tywain Johnson, 15, was struck three times in the head and died.
During the shooting, David Wilder, 61, was  traveling westbound on Woodland Avenue, several car lengths behind the shooting. One of the bullets struck Wilder and killed him.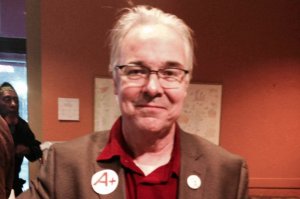 Wilder served as an adjunct professor at Tri-C, Cleveland State and John Carroll University.
Walker is set to be sentenced on November 15. He faces life in prison without the possibility of parole.